Robocobra Quartet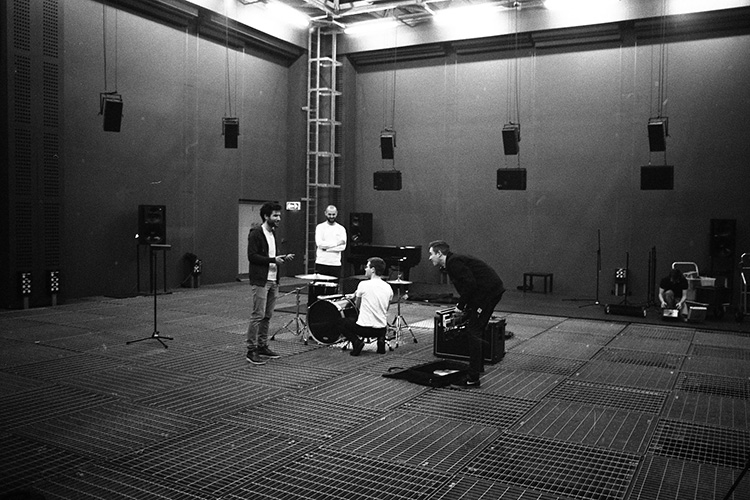 Robocobra Quartet
Ulster Sports Club
Wednesday 8 September, 8.00pm
£10.00
Sold Out
Improvisation and experimentation is at the core of Robocobra Quartet's DNA, whether it be in the fluidity of their line-up (six musicians tagging in and out to make up the live touring quartet) or in their unique self-produced records which flirt with the likes of choral groups and string sections – almost intentionally at odds with their ostensible roots as a post-punk band.
These juxtapositions are just the beginning of the complex world of Robocobra Quartet– a band serious about their music but humorous in their approach; a band consisting of members with no musical training alongside members with backgrounds in music tuition and with European music conservatoire pedigree. The result is a group of musicians inspired by Stravinsky and Black Flag in equal measures.
The free nature of the band's live shows led to them being embraced early on by jazz and prog fanatics just as much as rock fans – once finding themselves in Europe touring a jazz club one night, a house show the next and a pop festival the night after that.
These unmatched live performances often channel-hop from moments of joy and playfulness to periods of intense fury, earning the band invitations to Montreux Jazz Festival, Latitude Festival and as far as Inversia Festival in the polar north of Russia whilst receiving acclaim from the likes of The Quietus, Jazzwise and BBC Radio 6.
"Fugazi meets Mingus." – Drowned in Sound
"A cunning marriage of jazz, spoken word and punk" – The Quietus
"Exploratory pioneers." – BBC Radio 3 Late Junction
Doors 7.30pm | Limited Unreserved Seating
Covid protocol – CQAF small venues*
CQAF is committed to facilitating the return of live entertainment and the gradual reopening of events. We are making every effort to provide a safe environment for our audiences, artists, volunteers and staff.
Current conditions of entry are:
·Temperature check on arrival at the venue.
·Please wear a mask while queuing for indoor events and if you have to leave your seat to move around the venue. No masks necessary when seated.
·Visitors to the venues will be allocated seats as per their booking. (Please email us if there's someone you'd like to sit with.
·1m physical distancing in line with government guideline.
·Please do not come to the event if you're displaying any of the symptoms of Covid 19. Email us at info@cqaf.com and we'll happily refund your tickets.
We hope you enjoy the festival. We will review these conditions of entry if COVID-19 guidelines are updated prior to the event.
* This applies to The Black Box, Oh Yeah Music Centre, The Sunflower, Deer's Head Music Hall, The American Bar, Ulster Sports Club, 1st Presbyterian Church, The Dark Horse