Bronagh Gallagher (Online Event – Live Stream)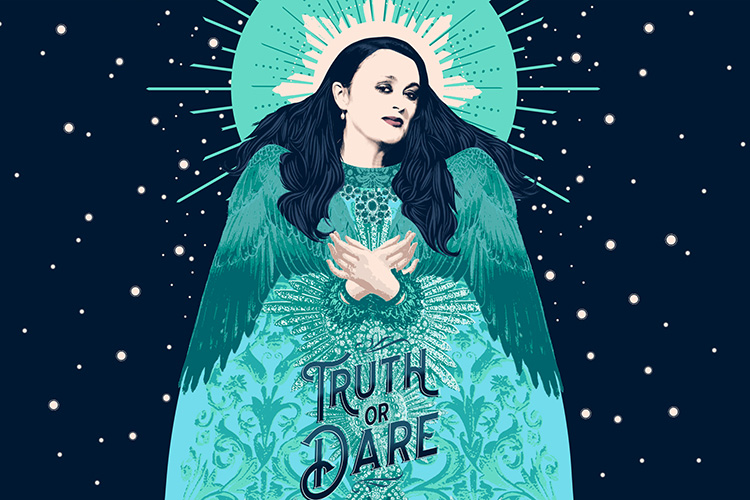 Bronagh Gallagher (Online Event – Live Stream)
Online - Live Stream
Saturday 4th September, 8.00pm
Online event (Free)
Book Tickets
Bronagh Gallagher is a singer, songwriter, and actress from Northern Ireland. She is delighted to bring her new show to this year's Cathedral Quarter Arts Festival.
Bronagh and her band are currently in the studio recording new material, and planning the next album.
Since releasing their third album Gather Your Greatness in 2016, Bronagh and her band have toured extensively in Ireland, and also in the UK and Europe. Furthermore, Bronagh's acting career continues to blossom, not least with a starring role in Girl From The North Country in 2018 – a new play written and directed by Conor McPherson with music and lyrics by Bob Dylan.
At the age of 17 Bronagh was cast as Bernie McGloughlin in Alan Parker's The Commitments. Since then her music has alternated with film roles in Pulp Fiction, Star Wars Episode I: The Phantom Menace, and Sherlock Holmes, plus theatre work in War Horse, The Street Of Crocodiles and TV dramas Pramface, The Street, and You Me And The Apocalypse.
Bronagh maintains a special place for singing, writing, producing and performing her music. Bronagh's first album was the Meteor-nominated Precious Soul, followed by her second album Bronagh Gallagher.
'One of the purest, clearest talents I know – a fabulous singer, bursting with raw Irish soul. Striking and original songs and an effortlessly brilliant band'– BRIAN ENO
'Swaggering like Carole King in her golden years ' – **** Q
'A deep Irish Soul record full of passion and tunes.' – MAIL ON SUNDAY
– With Support from Reevah