The Beatles Bungalow – Michael Donald Exhibition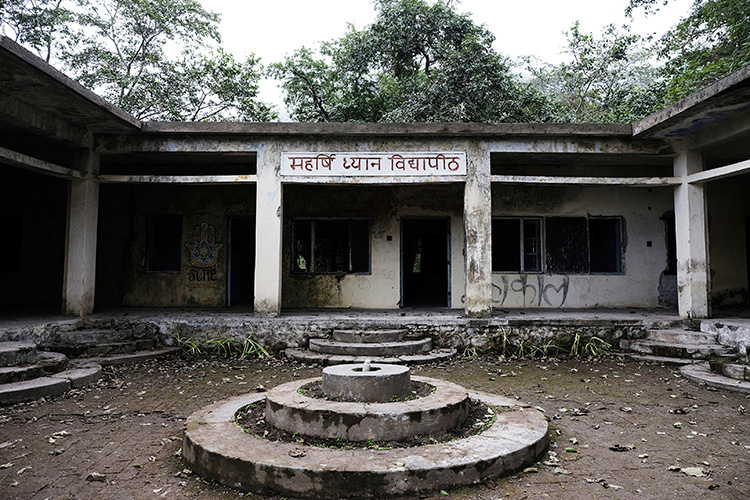 Peter Jackson's highly acclaimed recent film, Get Back, offers a rare insight into the creative process of the Beatles as they finished recording the album Let it Be.
Much of the album was written in the Maharishi Mahesh Yogi's ashram in Rishikesh in the foothills off the Himalayas in northern India where the band sought spiritual solace and an escape from the trappings of fame. The ashram, while still open to the public has now fallen into decay and is a ruin slowly being swallowed up by the surrounding forest. 
The photographer, Michael Donald, visited the site in 2020 to make a record of the place before it disappears back into the mountains. The ghosts of the band are ever present in the crumbling paint of the bungalow where they lived for much of 1968 writing what would become, Let it Be.