Bonnie Greer In Conversation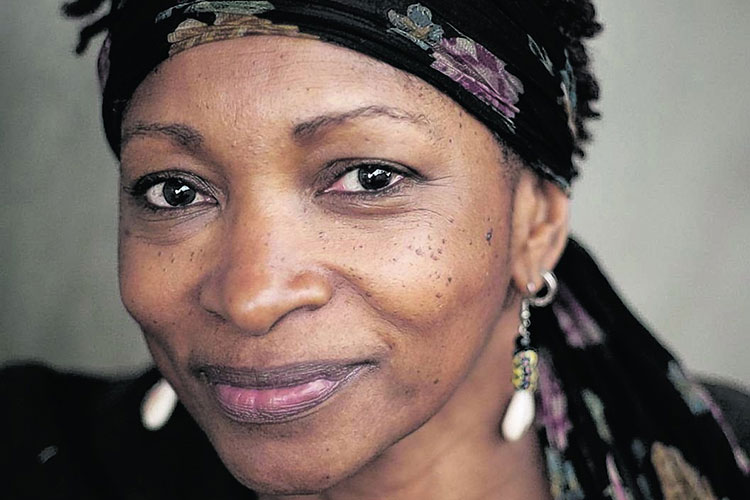 Bonnie Greer In Conversation
2 Royal Avenue
Sunday 8 May, 7.30pm
£8.00 
Buy Tickets
Bonnie Greer will talk to Kim Lenaghan about her work in the arts, her literary career and read an excerpt from her new book, a work in progress.
Bonnie Greer, OBE, is an American-British playwright, novelist and critic. She grew up on the South Side of Chicago, the eldest of seven children born to Ben – a Mississippi sharecropper, Chicago factory worker and D-Day veteran – and Willie Mae, who went to work at fifteen to support her family. Although she began writing plays at the age of nine, Bonnie initially set out on a legal career, the career of choice for a black girl coming of age in the Civil Rights movement. She decided to return to writing instead of pursuing the law and went on to study playwriting in Chicago under David Mamet and at the Actors Studio in New York with Elia Kazan.
Bonnie Greer has penned numerous books and novels including a biography of writer and social activist Langston Hughes, and explorations of the lives of influential people in the arts, such as Dante Gabriel Rossetti, Marilyn Monroe and Ella Fitzgerald. She is a columnist for The New European newspaper. Her latest piece on how the writings of Giovanni Boccaccio can help us survive this pandemic is published in The Independent.
Bonnie has been a regular contributor to BBC2's 'Newsnight Review' and 'Question Time'. She was a panel member on the show that also featured Nick Griffin, leader of the British National Party. Commenting after the recording she called it 'probably the weirdest and most creepy experience of my life'. The encounter formed the basis for her libretto for Errollyn Wallen's opera, Yes (2011), commissioned by the Royal Opera House, Linbury Theatre. Her plays have been produced on BBC Radio 3 & 4; BBC 2; and in the West End.
She has won the Verity Bargate Award for best New Play and has been shortlisted for the John Whiting Award.
In 2010 Bonnie was named by the Observer as one of the 300 Public Intellectuals in the UK – the only female playwright – and was also awarded an OBE or services to the Arts.  She has been on the Board of the Royal Opera House, Covent Garden and Deputy Chair of the British Museum where she is currently in partnership with the Director, Hartwig Fischer in a project called "The Era Of Reclamation".  She has served on the boards of RADA, London Film School and Theatre Royal, Stratford East.  She will read an excerpt  from her novel-in-progress: "The Acrobat's Assistant- A Tale Of The Middle Passage."
Doors 7.15pm | Unreserved Seating