All Points presents: Ai Messiah & Friends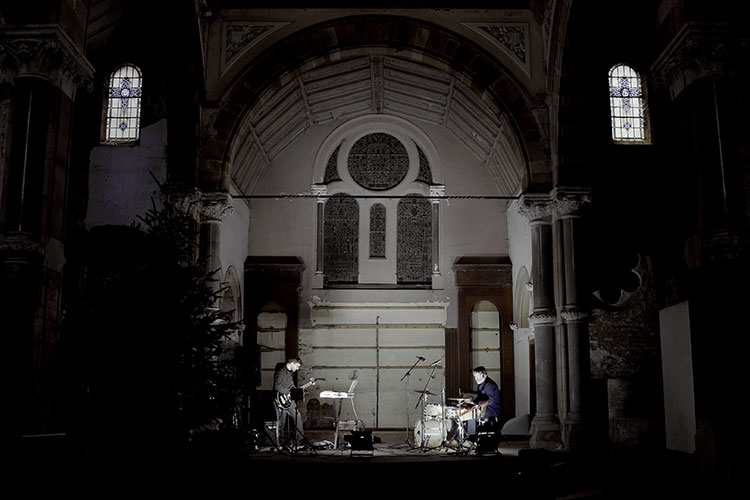 All Points presents: Ai Messiah & Friends
Saint Joseph's Church, Sailortown
Saturday 30 April, 8.00pm 
£10.00
Buy Tickets
Ai Messiah (live)
Seaplanes (live)
Deadman's Ghost (A/V Screening)
Timmy Stewart (Ambient DJ set)
All Points is an audio-visual project showcasing emerging talent in venues of historical and cultural significance, blending the rich architectural heritage of Belfast with some of the finest new voices in Northern Irish music.
Ai Messiah's sci-fi inspired debut LP 'Sentience & Sapience' was hailed as "an undulating tapestry of rousing strings, glimmering synths and cutting edge sound design."(If Only UK) In a live setting, the album's ambient soundscapes are reconfigured into dynamic and energetic arrangements, with FX-laden guitar & synth textures augmented by propulsive, jazz-inflected drumming.
Seaplanes is brothers Graham & David Ginty. The pair started to send musical ideas back and forth during lockdown, with nothing to do but run samples through a rake of guitar pedals to see what would happen. The sound they've created draws from electronica, post-rock and drone, with fierce crescendos and lulling ambience regularly appearing side by side in the same track.
Deadman's Ghost presents re-scores for two experimental short films, exploring the worlds of isolated characters seeking to free themselves from repressive forces. Gothic chants, ominous synth drones and clattering percussion enliven the decayed visuals, implying narratives not originally intended by their directors.
Timmy Stewart is one of the resident DJs & promoters at the Night Institute in Belfast. He's also one half of crate-digging DJ and production duo Black Bones, signed to Touch Sensitive records. He'll be leaving the kick drums to the side for the evening and playing a set of atmospheric electronics curated especially for the occasion.