Comfort and Joy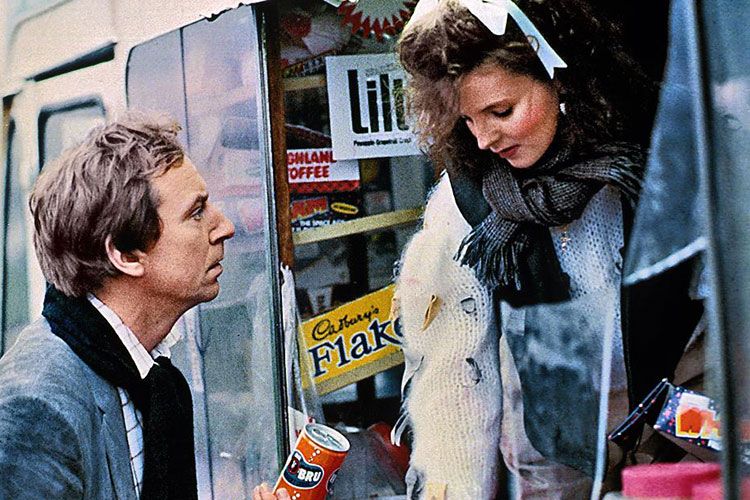 Comfort and Joy
The Black Box (Green Room)
Saturday 7 May, 3.00pm
£5.00
Buy Tickets
This is one of our very favourite films from Bill Forsyth – one of our very favourite directors.
After his girlfriend walks out on him, Glasgow DJ Alan "Dicky" Bird witnesses an ice cream van being attacked and destroyed by an angry competitor. He becomes embroiled in the struggle between two Italian families, the Bernardis and the Rossis, over the carve up of ice cream distribution in the city.
Featuring an incredible cast including Bill Patterson, Alex Norton and Clare Grogan, Comfort and Joy is a darkly funny treat.
We're thrilled that CLARE GROGAN will also be nipping over from sound-checking with Altered Images to talk about her experience working on this minor classic.
Supported by Film Hub NI, part of the BFI Film Audience Network, awarding funds from National Lottery.