Ashley Campbell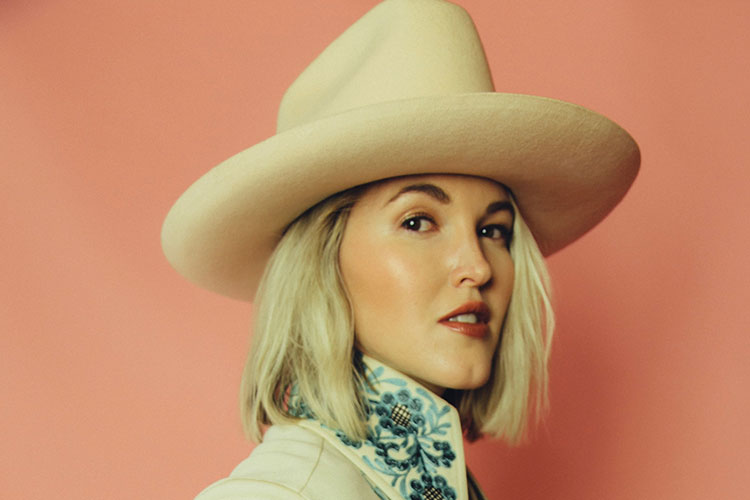 Ashley Campbell
The Black Box
Saturday 7 May, 2.00pm 
£10.00
Buy Tickets
Ashley Campbell was originally a theater major at Pepperdine University. Music had always been a major part of her life from beginning piano lessons at age 6 and picking up the guitar at 15. But it wasn't until she was asked to learn the banjo for a role in Pepperdine's Edinburgh Theater program that music began to take the wheel as both a passion and a career.
Shortly after graduation, Ashley spent the next three years touring with her father, Glen Campbell, playing banjo and keyboards. As the tour went on, Ashley began writing and performing music of her own and subsequently moved to Nashville in 2013 where she signed a publishing deal and began her own journey as an artist. Ashley went on to write and release her first single "Remembering" in 2015. A deeply personal reflection about her father's Alzheimer's diagnosis, "Remembering" was featured on her father's documentary, Glen Campbell: I'll Be Me. The soundtrack for the documentary (also featuring a cover by Ashley of her father's song "Home Again") would go on to win two grammy's.
The success launched Ashley into a solo career as an independent artist, releasing her first album, The Lonely One, in 2018. Ashley co-produced the record with her brother Cal and released on her own label (Whistle Stop Records). The Lonely One album hit the Top Ten of the UK Country Chart upon release. Since then, Ashley has toured all over the US as well as the UK and Europe including opening for Kris Kristofferson in London, the C2C Festival MainStage in 2018, and playing at Carnegie Hall with songwriting legend Jimmy Webb.
Ashley's sophomore album, Something Lovely (produced by friend and co-writer of "Remembering" Kai Welch) was released October 9, 2020 with Vacancy Records. The album features eleven new tracks including "If I Wasn't" which features Vince Gill on vocals and electric guitar. Ashley's hard-wired musicality, clarity and easy lyrical delivery gives this collection a classic feel but the songwriting and production are right up the the minute. There is depth as well as undoubted style. A mature and confident set from a musician who has earned her place in the spotlight.
Doors 1.30pm | Unreserved Seating