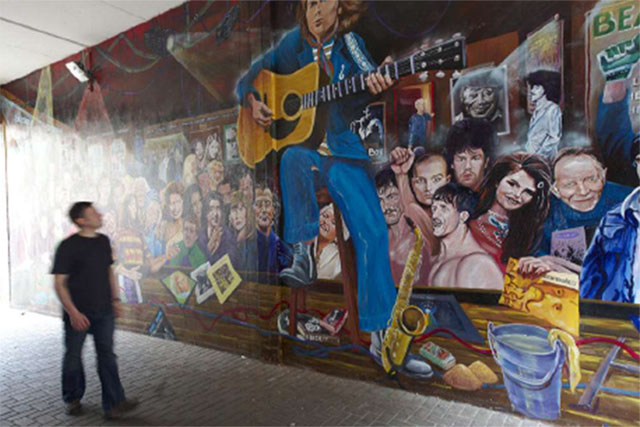 Festival Director's Belfast Walk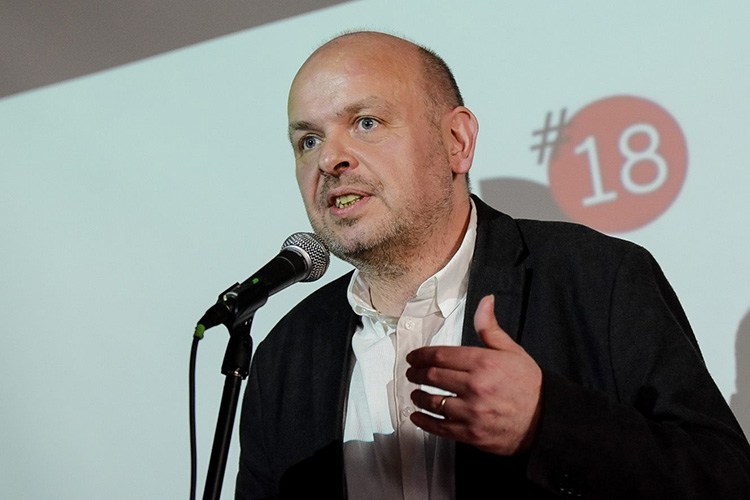 The following piece was written by Sean Kelly who has been the Cathedral Quarter Arts Festival Director since its inception in 2000.
It describes a walk through the Cathedral Quarter that Sean was asked to write to present his perspective of Belfast City.
The piece highlights the city's remarkable evolution for a troubled past into the dynamic, welcoming cosmopolitan city that it is today.
It is not by accident that the Cathedral Quarter Arts Festival takes place in early May with 1st May falling on International Worker's Day (also known as Labour Day). As a left-leaning and socially progressive festival, through our organisation and programming CQAF's story is firmly rooted in Belfast's story.
'My daily walk to work takes me up Waring Street and across into Bridge Street through the heart of what has become known as the Cathedral Quarter. To this day I am still often overcome by a sense of the history of the area.
This is the oldest part of Belfast and these are streets where sea voyages were planned and revolutions plotted. Where Belfast's newspapers came into being and are still produced.
Where the city built its industrial reputation in arcane industries such as rope making, haberdashers, leather merchants, umbrella, bellows, whip and trunk makers.
It wasn't all Victorian Puritanism and industry. This was also an area of 'Plague Pits, Pious Pubs and Flesh Pots.'
Prostitutes consorted with sailors in Dubarrys bar. The city's gay population have always found refuge in selected pubs in the area.
The ideals of the French Revolution burned through these streets and later Jim Larkin would urge workers to rise up from the steps of the Custom House. Later still, Transport House would be built providing a focal point for the Trade Union movement. Off Donegall Street, the Communist Party invoked the spirit of Marx and Engels and Giros Musicians Collective kept the anarchist flame alive.
In the 70's folkies found a home in the Sunflower Folk Club and the spit and sawdust of the Harp Bar became the unofficial headquarters of Belfast punk. The Undertones cut the seminal 'Teenage Kicks' in a studio in Commercial Court. The sectarian frenzy that gripped other parts of the city always had less of a presence here.
A reading of Cahal O'Byrne's captivating collection of articles 'As I Roved Out' heightens this sense of otherness with its talk of the old street names – Pot-House Lane, Sugar Cane Entry, Goose Lane.
In the late 1990's the Cathedral Quarter was already home to a range of artists and arts organizations such as Northern Visions, the Community Arts Forum, the Creative Writers Network and Catalyst Arts. In subsequent years these would be joined by Belfast Community Circus, Belfast Exposed, Belfast Film Festival, Young at Art and many others. A recent survey uncovered over fifty organizations involved in creative activity in the area.
Alongside such activity, a burgeoning service and hospitality industry slowly started to emerge. The well established Nick's Warehouse and the Duke of York have been joined by the egalitarian and arts friendly ethos of the John Hewitt. Elsewhere The Spaniard, the Northern Whig, Printers, Made in Belfast, McHughs, and Muriels all offer nourishment for the body and occasionally the mind.
The Opening Act
The Festival Directors Belfast Walk is a great place to start getting to know the story of Belfast and the vibrant arts community that has always thrived within the Cathedral Quarter. To inspire visitors to stay and stay longer in Belfast, the CQAF team has compiled a series of day planner itineraries that can be used independently or mixed and matched to create a personalised Belfastian adventure.
Through The Opening Act, warm up your Belfast trip with classics that combine the Cathedral Quarter (north side of Belfast City) with Titanic Quarter (east side of Belfast city). Follow that, with further tips and insights to stay and stay longer.
Crescendo
Encore!
Encore! Encore!
La Finale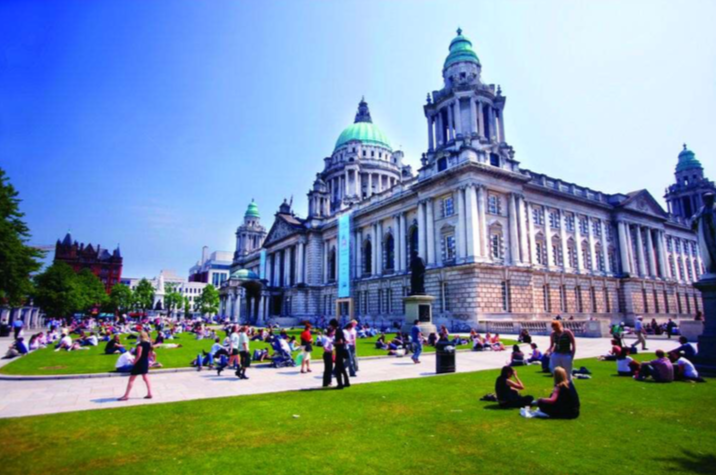 Begin your morning with one of Belfast's well- known icons, Belfast City Hall. First opened in 1906 City Hall offers free public tours that explore the history of this remarkable civic building. Home to the Titanic Memorial Gardens, the extensive grounds (covering 1.5- acres) are ideal for a stroll or a picnic.
https://www.belfastcity.gov.uk/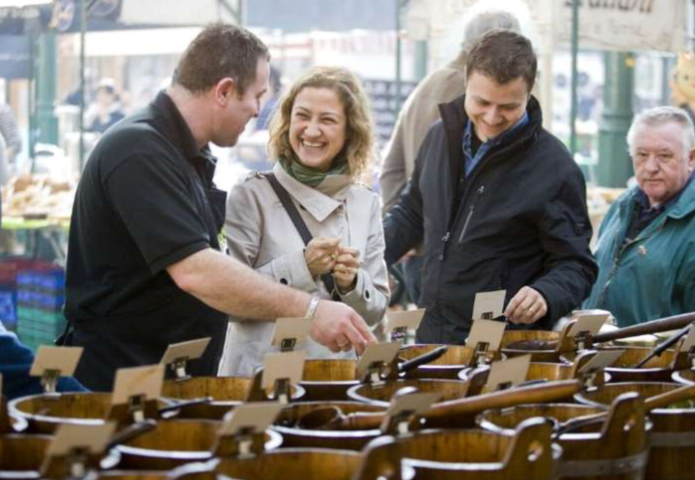 If it is a Friday, Saturday, or Sunday, do not miss St George's Market on Gordon Street. Soak up the electric atmosphere while mingling with locals and stall holders. Listen to live music by Belfast's well known and rising star performers.
Friday variety market: around 248 market stalls selling everything from fish to antiques and fresh vegetables!
Saturday city food, craft, and garden market: highlighting the BEST of Belfast's artisan food and crafts.
Sunday food, craft, and antique market: with Belfast's craft and art producers taking centre stage
If the market is open, grab lunch here. For further inspiration, check out suggestions at Belfast's Food Scene.
Maybe, you might be up for one of the following
Pizza Punks
Deane's Deli Bistro (Vin Cafe)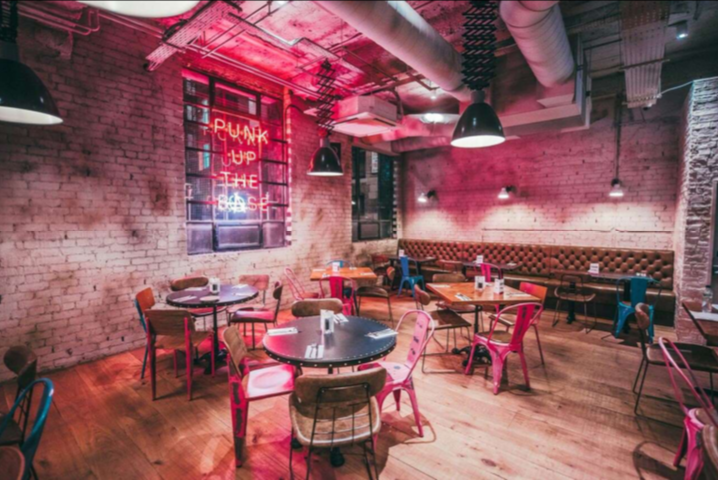 Pizza Punks
Masterpiece sourdough pizzas with over 50 unlimited toppings for one flat fee with vegan, vegetarian, and gluten free options. Cocktails, craft beers and riotous tunes served up too. Freedom of expression encouraged.
https://pizzapunks.co.uk/pizza-punks- belfast/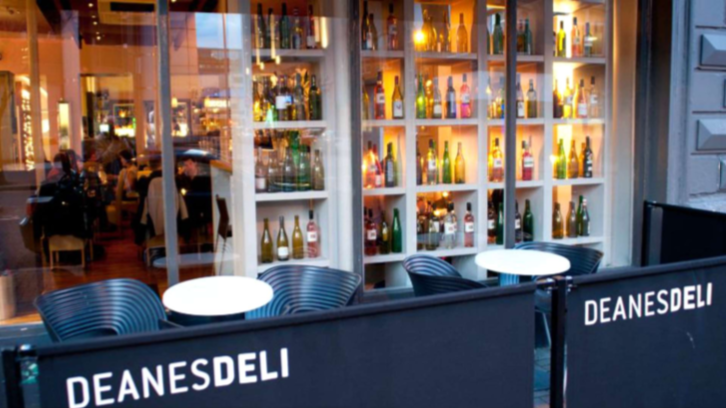 Deane's Deli Bistro (Vin Cafe)
Relaxed, fun, and fabulous. A regular haunt for locals, media types and celebrities wanting ton wind down with great food, wine and cocktails. A café by day serving breakfast, coffees and lunch specials. By night, it transforms into an atmospheric candlelit bar.
https://www.michaeldeane.co.uk/deanes- deli-bistro-and-vin-cafe/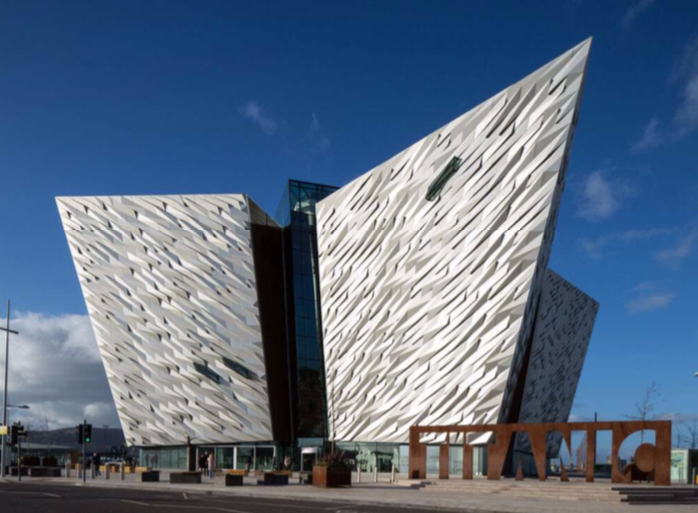 In the afternoon, walk or take public transport to explore Belfast Harbour on the city's east side. If you like to bike, we recommend this as the best and most comfortable way to travel using the River Lagan as an easy navigation guide
Known also as Sailortown, this part of Belfast is the renowned Titanic Quarter that has gained a global reputation as one of the world's largest urban- waterfront regeneration projects (185 acres).
Visit the Titanic Belfast. A monument to Belfast's maritime heritage on the site of the former Harland & Wolff shipyard where the RMS Titanic was built and launched in 1912. Hear the story of the Titanic from the point of its conception right through to its maiden voyage and subsequent place in history.
https://www.titanicbelfast.com/
NOTE: Make sure to look up and around as you pass through streets to capture the diverse cutting-edge architecture that houses commercial, residential, retail and tourism buildings.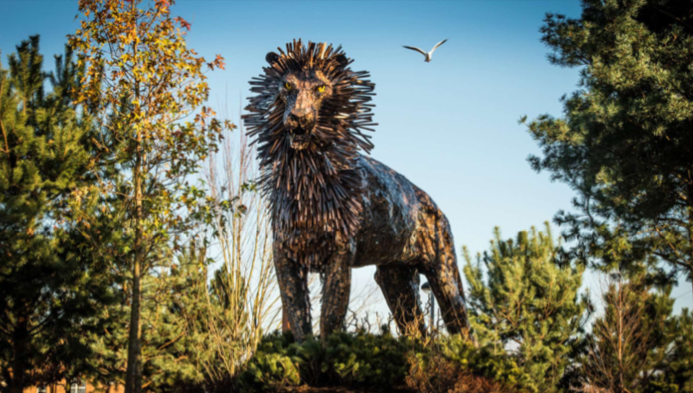 Don't leave this area without visiting CS Lewis Square with its remarkable display of outdoor public art.
Dedicated to the renowned Belfast-born author of The Chronicles of Narnia, the square features seven bronze sculptures from "The Lion, The Witch and the Wardrobe," including Aslan, The White Witch, Mr Tumnus, The Beavers, The Robin, and The Stone Table in a fully illuminated square.
https://visitbelfast.com/partners/cs-lewis- square/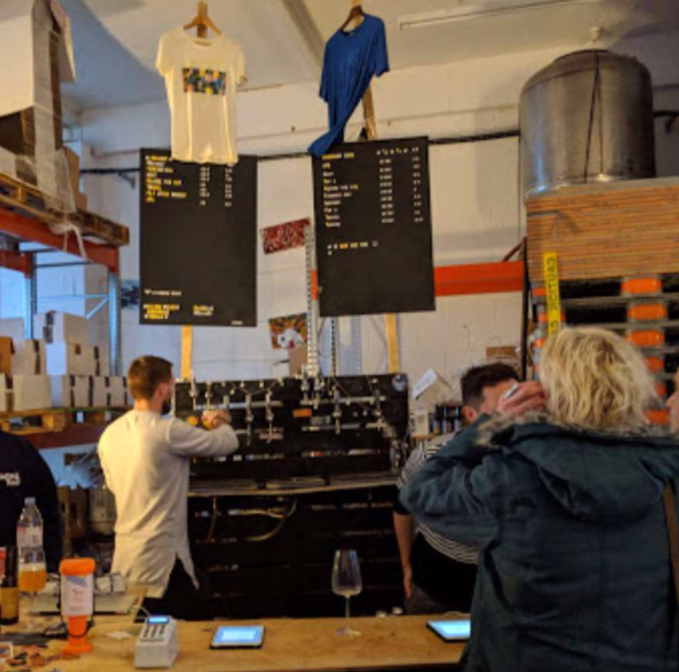 If you are a craft beer lover, check out Boundary Brewing to see if a tap room session is on. This independent cooperative brewery is based on the site of a former linen spinning mill. Specialises in modern American and traditional Belgian beers, the atmosphere here is guaranteed to be informative and lively.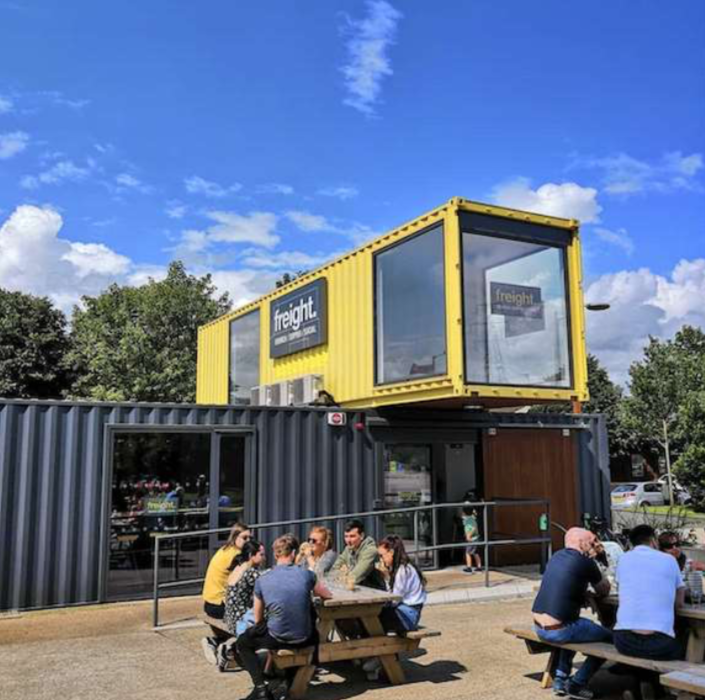 Have dinner in Freight.
Uniquely located in the shipping containers at C.S Lewis Square. Freight is the concept of two brothers, Gerard & Christy McQuillan. Open since April 2017, Freight has quickly established itself as one of the best contemporary eateries in Belfast serving both classic dishes and daring new edible ventures. Brunch 6 days a week and dinner Thursday- Saturday,
https://www.freightbelfast.co.uk/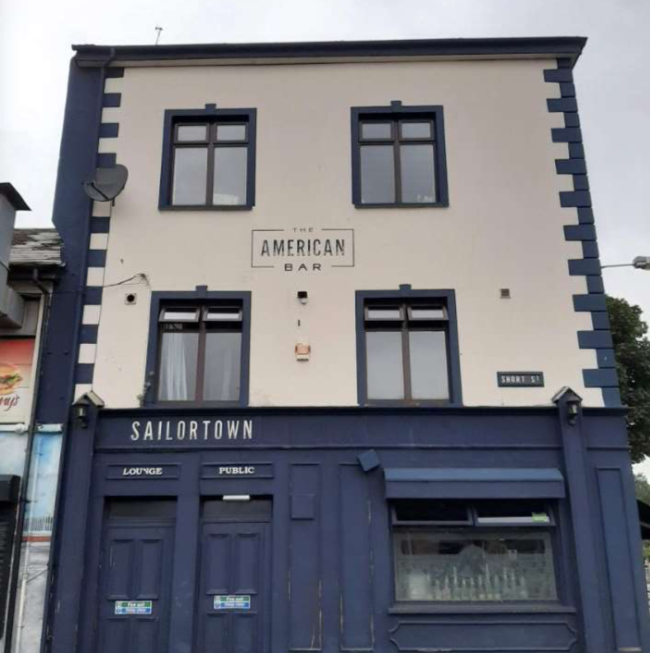 Wind up your evening on Dock Street in the American Bar. Since 2016 the pub is alive with impromptu music sessions, poetry, and gigs over two floors. Inside, the walls are adorned with Sailortown and American paraphernalia.
http://www.americanbarbelfast.com/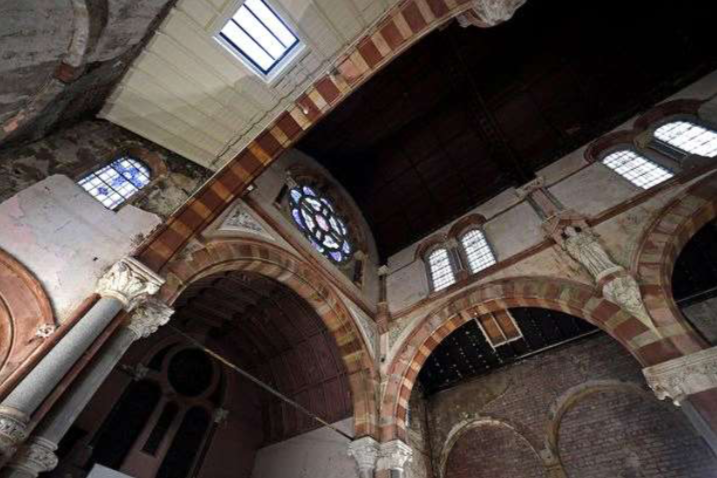 While there, do not miss noticing Saint Joseph's Church. No longer operational as a church, St Joseph's served the working-class communities of Sailortown and many foreign visitors dominating the docklands skyline since 1880. It is now the focus of an inspirational people-led regeneration project to celebrate local culture and heritage.
Crescendo
Soak up a full day of Belfast's arts and culture scene that is at the heart of all we do in the Cathedral Quarter Arts Festival.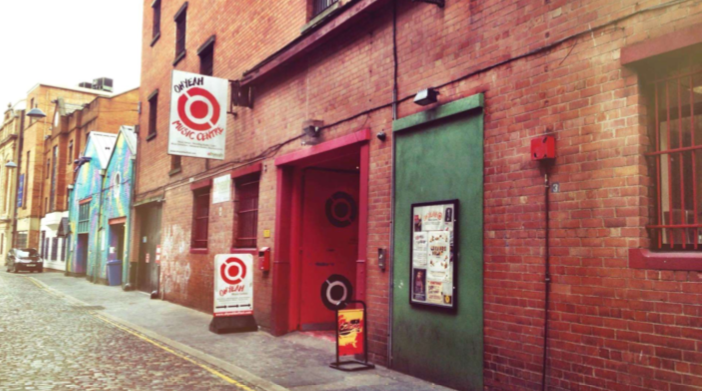 Head for Oh Yeah Music Centre
A dedicated music hub that was constituted in 2007 with a vision for music as a catalyst for change and regeneration in Northern Ireland. A leading light in Belfast's music scene, Oh Yeah is a dedicated social enterprise offering affordable rehearsal space, a live venue, music exhibition, recording studio, a song-writing room and café to local and rising artists.
https://www.ohyeahbelfast.com/
CQAF TIP: grab a coffee at the café while watching out for key players and rising stars in Belfast's music scene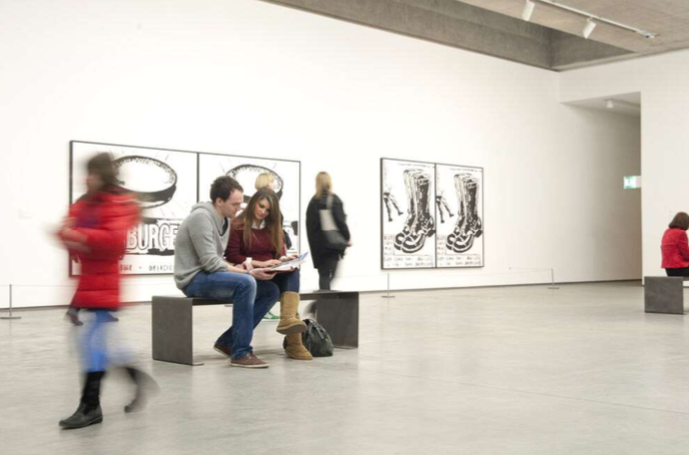 Stroll to The MAC
A cultural hub with a dynamic programme of exhibitions, theatre performances, experimental works visual art, theatre, dance, and family workshops. A beacon for the ongoing regeneration of Belfast and an award-winning venue. The MAC café bar serves lunch, brunch coffee and treats.
CQAF TIP: There is always a lot going on at The MAC. Double check the programme so you arrived fully prepared.
For lunch, grab something at The MAC or view suggestions at Belfast's Food Scene.
Depending on your mood, you might opt for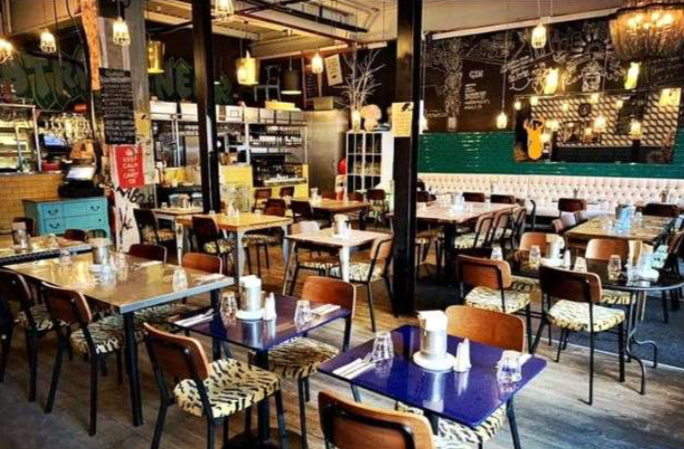 Made in Belfast
Back to basic, rustic peasant food with international influences. An emphasis on excellent quality, homegrown and local (where possible) ethically and environmentally sourced produce.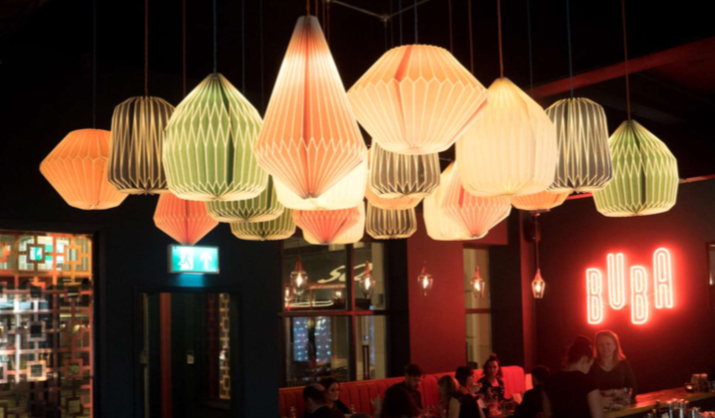 Buba
Eastern Mediterranean-inspired food and cocktails with lots of delicious small plate dishes designed for sharing. Trendy interior décor and impressive vegan range.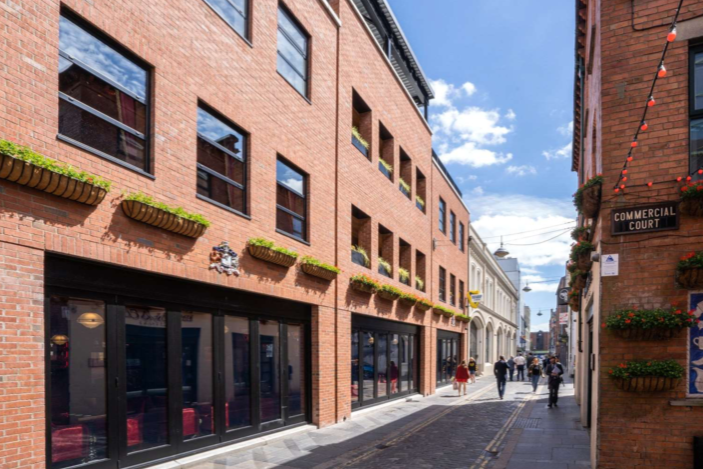 In the afternoon, clear your head with a visit of Sea Holly Gallery.
It's beautiful. It's peaceful. It's calm. It's full of light. A place that invites you to reflect on the past, live in the present and dream about the future. Thought provoking exhibitions from well-established artists as well as exhibitions by new and emerging artists.
https://dukeofyorkbelfast.com/venues/sea- holly-gallery/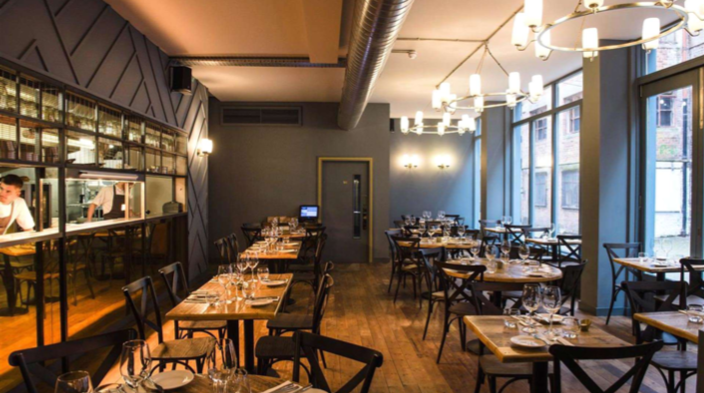 For dinner check out suggestions at Belfast's Food Scene.
You might like to consider The Muddlers Club. Masterful cooking in a modern vein fired by a palpable passion and enthusiasm. Hidden away between Waring Street and Exchange Place, a confident Michelin star restaurant offering elegant dishes in a cool atmosphere.
https://themuddlersclubbelfast.com/
Or, grab something informal at Black Box where you can stay on to enjoy a show or live music.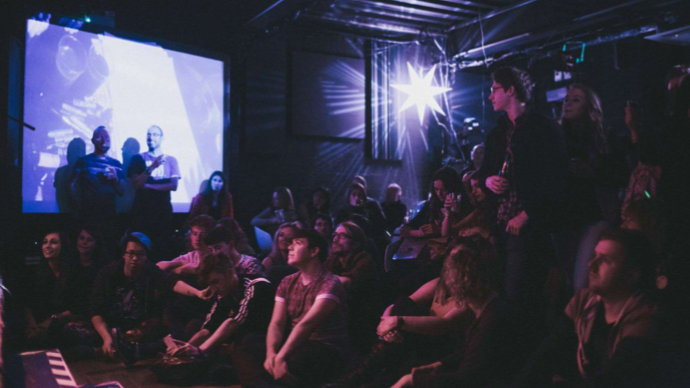 Black Box: an innovative and alternative live music, theatre, literature, comedy, film, and visual art performances in a Grade II 19th- century listed building.
A charity and not for profit organisation with all generated income supporting the arts and programmes for adults with learning difficulties. The Green Room serves craft beers, with light bites, coffees, and desserts.
https://www.blackboxbelfast.com/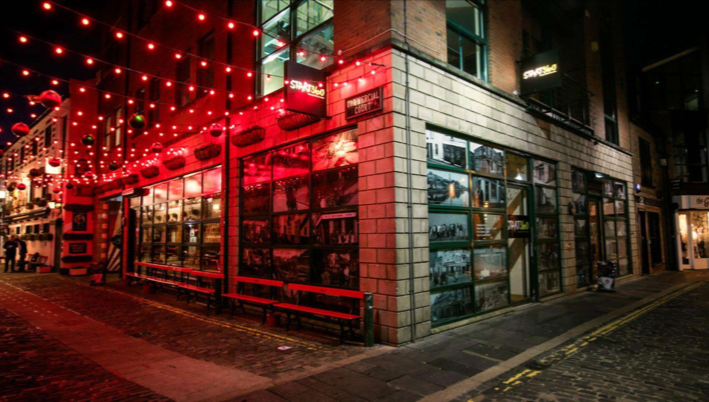 Bursting with energy? Before, or after, grab a drink at Dark Horse.
Superb décor and special atmosphere with beautiful antiques, bevelled mirrors, furniture, and artefacts from Belfast's past. Coffee house and bar within the narrow-cobbled alleyway in the Half Bap area of Cathedral square. Live music most evenings.
Encore!
Let's stick with Belfast's arts and culture scene while injecting a strong dash of adventure.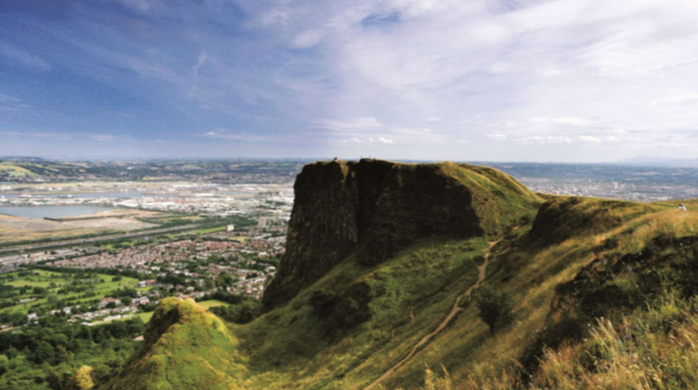 Make sure to start the day with a hearty breakfast like a good Ulster fry because today you are climbing Cave Hill.
This iconic landmark rises to 370m (1,207ft) to reveal stunning scenery overlooking the city of Belfast. The rocky hill is marked by basalt cliffs and caves. Its distinguishing feature is 'Napoleon's Nose,', a tall cliff that resembles the profile of the emperor Napoleon said to have inspired the giant in Jonathan Swift's Gulliver's Travels.
https://visitbelfast.com/partners/cave-hill-country-park/
https://walkni.com/belfast-destination/
NOTE:
the walk is a circular route of 4.5 miles. It is recommended to allow 1.5-2 hours
from Cathedral Quarter it takes approx. 30 minutes to arrive at Cave Hill by public transport and 15 minutes by car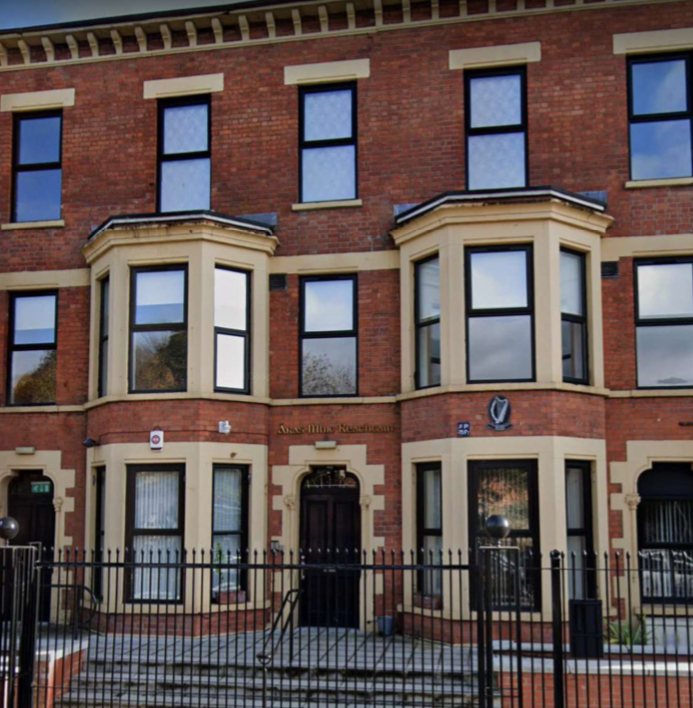 On the journey back to Cathedral Quarter, take time out to visit Áras Mhic Reachtain on Antrim Road.
A not-for-profit organisation that promotes and celebrates the Irish language through education, culture, and the arts. A dynamic programme facilitates music concerts, dramas, lectures, debates, book, and CD launches, singing and drama workshops, art workshops, youth training, Irish classes, and the McCracken Summer School – all through the Irish language.
https://www.mhicreachtain.com/
NOTE:
if taking the bus, get off at Carlisle Circus Antrim Road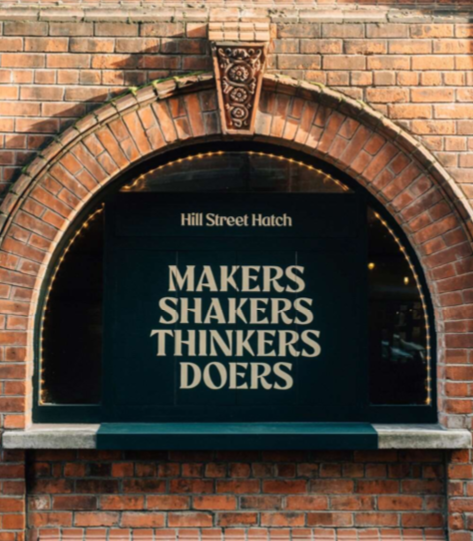 After another jam-packed morning, keep the buzz going once back in the Cathedral Quarter. Head for
Hill Street and Hill Street Hatch, a spot that is synonymous for supporting Belfast's food
entrepreneurs.
With ever evolving pop up shops, the menu is a constant surprise with everything from re-imagined classics to modern edible inventions.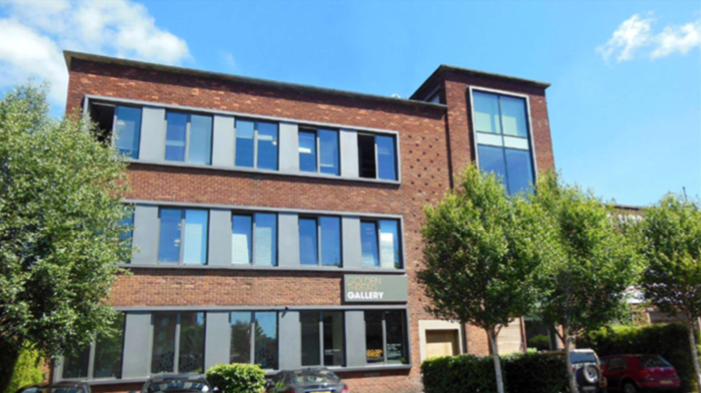 In the afternoon, take time out to chill with a gentle stroll to the Golden Thread Art Gallery.
A contemporary, welcoming, inclusive art space in Belfast. Hosting contemporary visual art exhibitions and events by a mix of Northern Irish and international artists. From its beginnings in a former linen mill on a contested 'peace line' in North Belfast, the gallery has developed a reputation for its engagement with recent histories and re-imagined futures.
https://www.goldenthreadgallery.co.uk/
For dinner options, view Belfast's Food Scene. Mix it up with a Belfast institution like McHughs Bar, or go Italian with Coppi.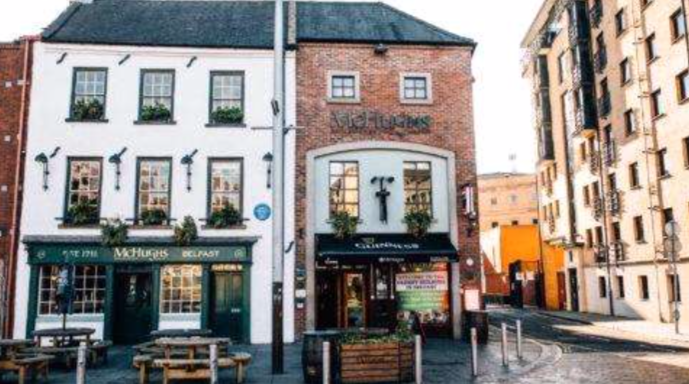 McHughs Bar where you may very well come for the food and stay for the music! Dating back to 1791, this is Belfast's oldest surviving building.
A traditional bar and host venue for live bands across diverse genres from traditional to rock music.
A proud tradition of great home-cooked food, great drink, and craic across three floors that include a 100-seater restaurant.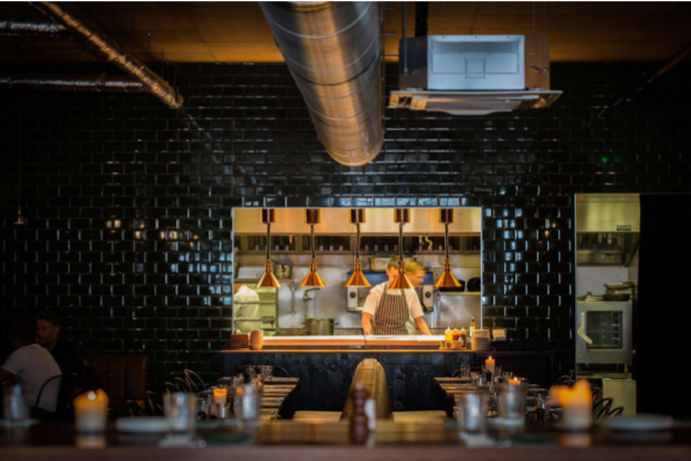 Coppi: always a winner, serving a wide variety of dishes from cicchetti (a Venetian-style tapas) to pizza and lavish dinners. Contemporary décor with warm, moody lighting.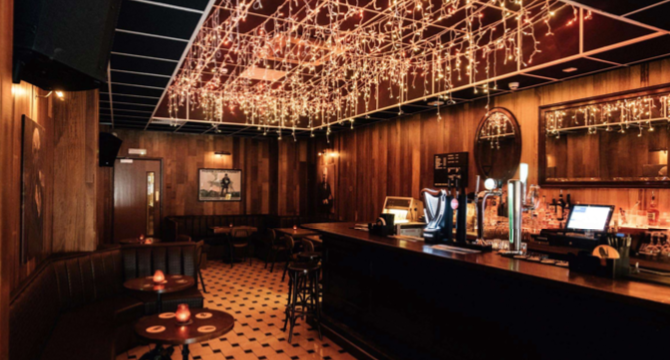 On to keep the party going? Belfast has endless nightlife possibilities…
If you have not yet left McHughs, squeeze in a stop at Ulster Sports Club.
A fixture in Belfast City since 1926, the Ulster Sports Club was established strictly as a non- political and non-sectarian institution for promoting social activities for individuals interested in sports and first-class entertainment.
Music is front and centre with a packed programme of bands and DJ both in the lounge and upstairs.
Encore! Encore!
We did warn you that there is LOTS to do in Belfast….
Today, let's get to grips with West Belfast also known as the Gaeltacht area where the Irish language is widely spoken.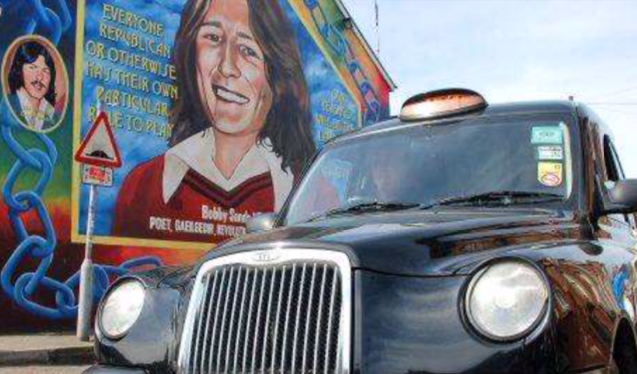 Begin with a Black Taxi Tour
Hear the real story behind Belfast city from its troubled past to its evolution into the vibrant city it has become today. Moving east to west and north to south, gain insights into Belfast's communities, and iconic landmarks.
NOTE:
the tour takes approx. 1.5 hours
when making your booking, ask about collection. Free hotel pick up in city
centre areas is generally included
tour includes Shankill and Falls Road with deep insights into the meaning of
murals in this area
you will also see the famous peacewall now renowned as an outdoor gallery that bears witness to Belfast's complex past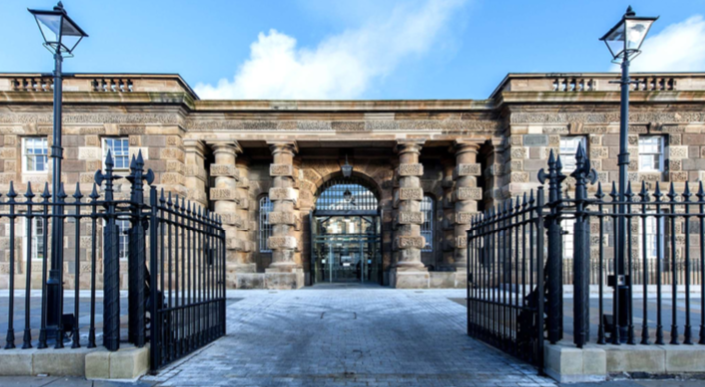 Follow that with a visit of Crumlin Gaol.
This 19th-century Grad A listed jail first opened its gates to prisoners in 1846. For 150 years until 31st March 1996 this was a fully operational prison. During that time. this Victorian era prison has witnessed escapes, executions, hunger-trikes and riots.
https://www.crumlinroadgaol.com/
NOTE:
ask your Black Taxi Tour driver about how best to reach here from your final tour stop
Crumlin Gaol is a multi-award-winning heritage site and visitor experience.
the on-site Crum café serves coffees, teas, light snacks, and desserts.
Allow approx. 90 minutes for your visit
Crumlin Gaol is home to Cuffs Bar and Grill.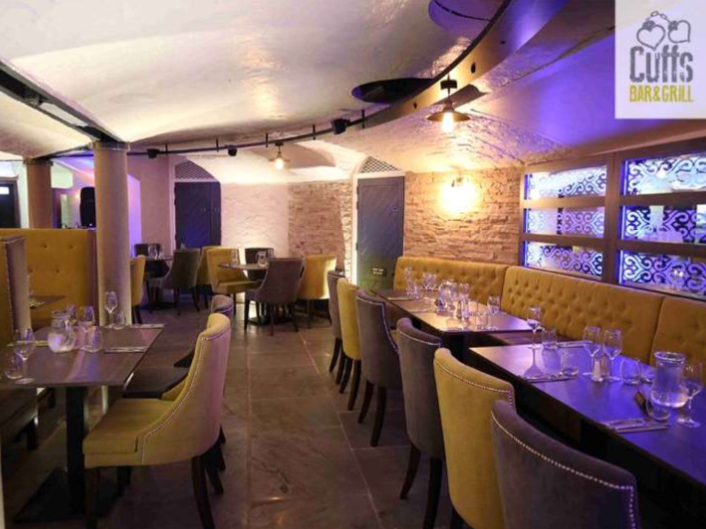 If you wish to continue in this area, grab something to eat at Cuffs Bar and Grill that is the on-site restaurant at Crumlin Gaol. Afterwards, stroll to Duncairn Arts Centre (about 10 minutes away).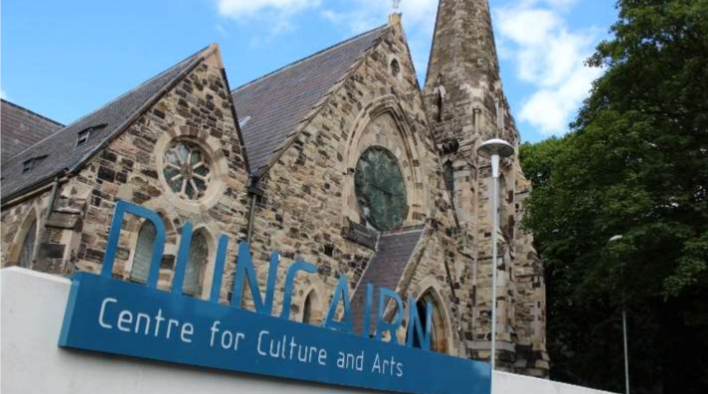 Housed within a beautiful 19th-centre High Victorian Gothic style building, the centre includes a theatre and performance space, resident artists' studios, exhibition space and restaurant. Multiple workshops emphasise traditional heritage arts and crafts from fiddle- making, bog oak carving, willow craft to basket making, storytelling and singing. Located north of the city, within a ten-minute walk from the Cathedral Quarter.
NOTE:
If returning to Cathedral Quarter by bus, get off at Donegall Street
For a Cathedral Quarter dinner spot, check out Belfast's Food Scene. Weigh up different options like John Hewitt and House of Zen.
John Hewitt for a hearty meal from burgers to fish and chips. A special and singular pub that is owned by the Belfast Unemployed Resource Centre.
Named after John Hewitt was a Belfast poet, socialist and Freeman of Belfast, the pub serves up food, drinks, and live music.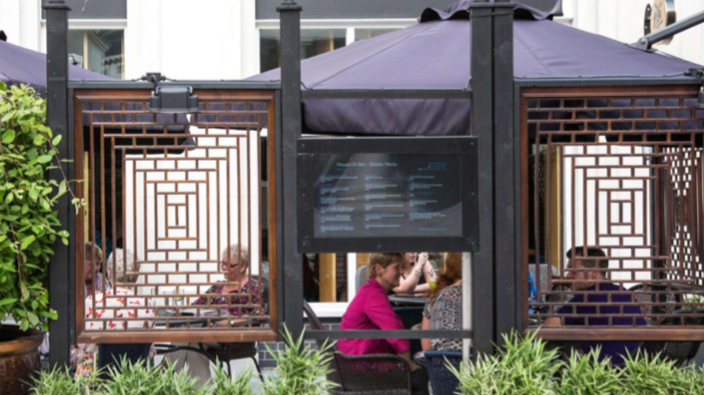 House of Zen
Fine Asian cuisine bringing the orient to the
Cathedral Quarter's traditional cobbled streets.
Delicious aromas fill the air within a cool interior defined by wooden screens, subtle lighting, banquette seats and a cocktail bar.
https://www.houseofzenbelfast.co.uk/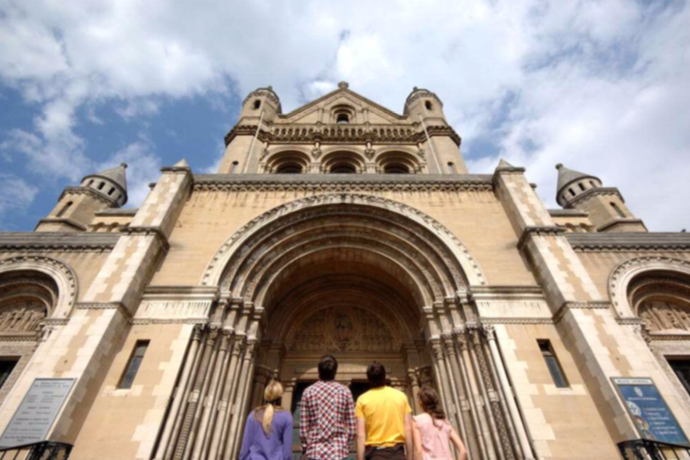 Whenever you are in this area, be sure to take
in the architecture. Close by, you will see St
Anne's Cathedral after which Cathedral Quarter is named.
Officially know as Belfast Cathedral, its Romanesque architecture has been a focal point for more than 100 years old. Note the 40-metre stainless steel spire of hope that was added in 2007. Inside there is elaborately carved stonework and beautiful stained-glass windows.
La Finale
What? We didn't even get to tell you everything! And that is Belfast, there is so much to see and do, you can never arrive at the end.
That's the reason why so many visitors come and come back. After an action-packed few days, today do things your way.
For Belfast's culture scene, look up
⦁ Galleries
⦁ Belfastian Tours
⦁ Visitor Attractions
⦁ Architecture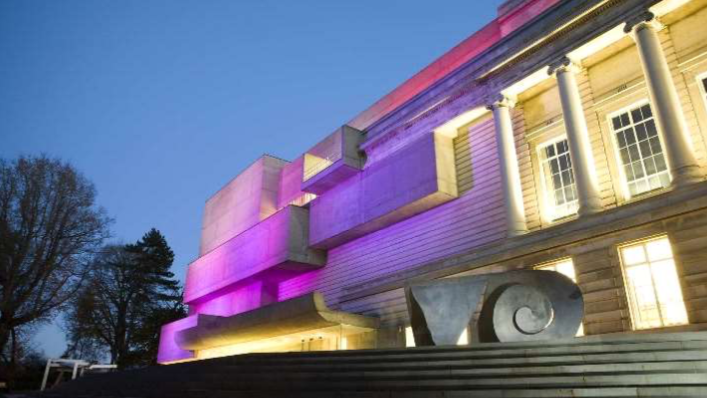 You'll see we didn't manage to get round to
places like the Ulster Museum in the Queens Quarter.
Featuring collections of fine art, applied art, archaeology, ethnography, Spanish Armada treasures, Belfast history, botany, zoology and geology. A vast public display space of 90,000 sq. ft. (8,000 square metres) that is Northern Ireland's largest museum.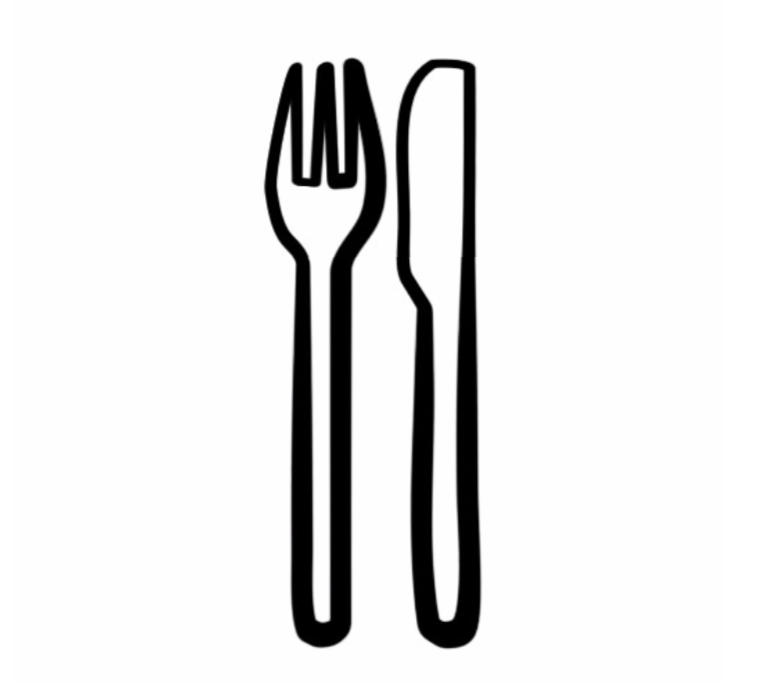 Look up Belfast's food scene, for a wide range of dining options to suit all budgets. There is so much going on in the city, it is impossible to mention everything, but this is a great place to start.
For pubs, bars and markets, there are LOTS of great finds from Limelight to The Northern Whig under Belfast's social scene.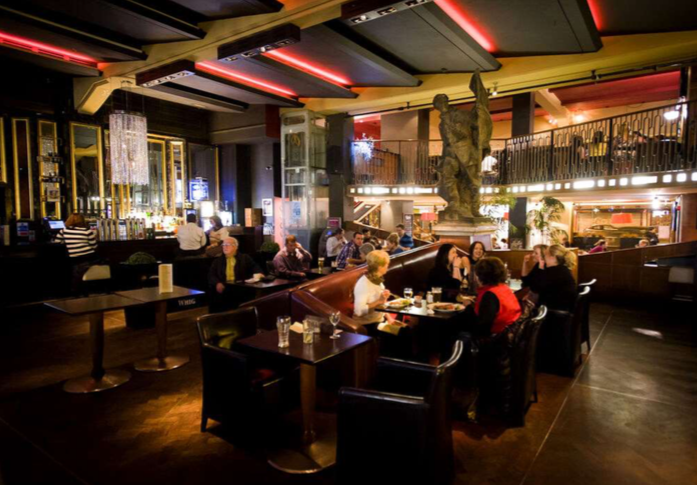 Limelight: A no-frills nightclub and live music venue that has staged rock and indie greats since the 1980s. Ingrained in Belfast's heritage, Limelight is also home to Katy's Bar and an outdoor terrace called The Rock Garden.
https://www.limelightbelfast.com/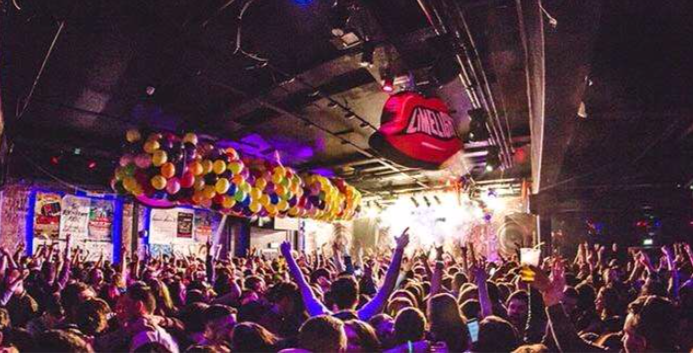 The Northern Whig: Luxury, comfort, and glamour that will immediately put you at ease. An extensive bar menu includes specialist cocktails including expertly mixed Cathedral Quarter Cocktails. First established in 1819, visitors can now enjoy a cosmopolitan menu influenced by the best of Belfast and global dishes.
http://www.thenorthernwhig.com/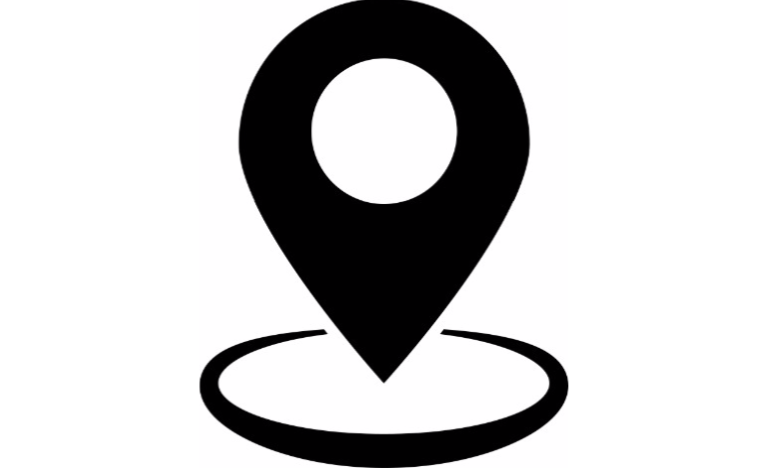 At CQAF, we value the partners that are at the heart of all we do. Many of whom we have worked with since our festival's inception in 2000. For a full list, look up Festival Venues
We look forward to welcoming you to Belfast.
Most especially, we look forward to welcoming you to Belfast during a CQAF festival where you can dive into Belfast's Scene by combining festival events with our suggestions to really get under the skin of our vibrant progressive city.
The Cathedral Quarter Arts Festival team