Jonathan Barnbrook in conversation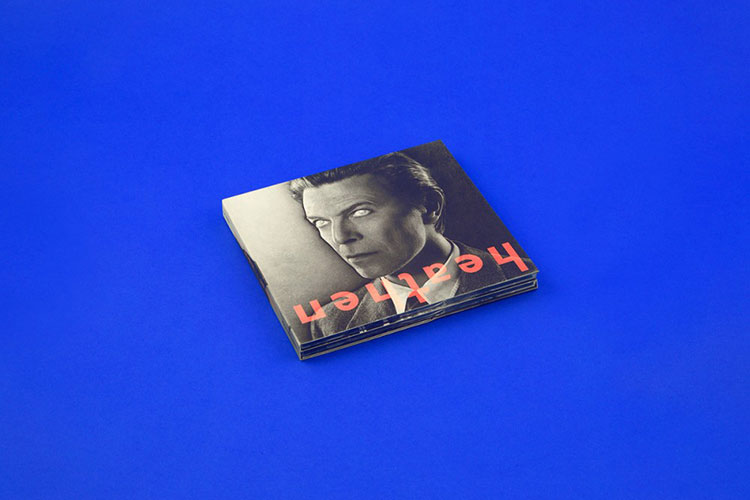 In association with Ulster Presents at Ulster University
Jonathan Barnbrook in conversation
University of Ulster- Art College
Thursday 5 May, 7.00pm
£6.00
Buy Tickets
Jonathan Barnbrook is a graphic designer and musician. He will talk about his work and design and his musical collaboration with Anil Aykan.
Jonathan worked with David Bowie from 2003 up until his passing in 2016. In that time he was responsible for designing album covers including Heathen, The Next Day and Blackstar – for which he won a Grammy. Barnbrook was also part of the curating panel and main graphic designer for the exhibition 'David Bowie Is'.
From school to college, Saint Martin's and the Royal College of Art – a trajectory he says is down to free education – his dedication and skill in the medium were discussed across the industry before he even graduated from his masters. Post-education Jonathan set up his own studio immediately.
From here, an array of projects began – from David Bowie to Damien Hirst, Penguin Books, Adbusters, the Occupy movement, several famed font releases – leading the designer down a path of thoughtful and often political or music-related projects.
Most recently, however, the latter has become more of a focus, as the designer and his partner Anil Aykan launched Fragile Self. An electronic duo who place as much focus on visuals as music, their album took several years to make and includes a 480-page tome visualising the poetic detail of each song.
PLEASE NOTE
"The Conor Theatre is on the second floor of the Birley Building (art college), Block BA, of Ulster University's Belfast campus in the Cathedral Quarter. Please arrive at the reception of the Birley Building with your ticket/s to gain access through the turnstiles to the stairs and elevators.