BC Camplight (SOLO)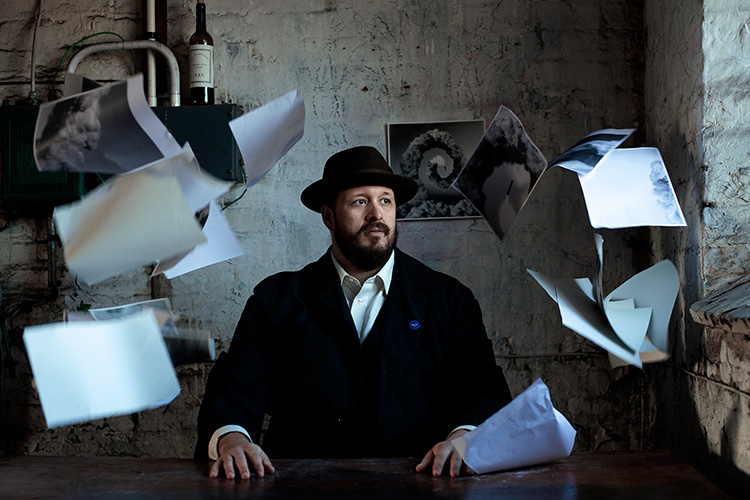 BC Camplight (SOLO)
The Black Box
Friday 29 April, 8.00pm
£13.00
Buy Tickets
Rescheduled from OTL '22 
"This is an examination of madness and loss," says Brian Christinzio, the inimitable force behind BC Camplight. "I hope it starts a long overdue conversation."
Fired by his ongoing battle with mental illness, Shortly After Takeoff is the final, and finest, chapter of what Christinzio calls his "Manchester Trilogy", following 2015's How To Die In The North and 2018's Deportation Blues.
All three albums were created after the native Philadelphian had moved to Manchester. Like Deportation Blues, Shortly After Takeoff spans singer-songwriter classicism, gnarly synth-pop and '50s rock'n'roll, with Christinzio's similarly distinctive, flexible vocal carrying a fearless approach to lyrical introspection, but the new album is a major leap forward in songwriting sophistication and lyrical communication.
The album has alreadfy been revered by critics, become a stalwart on the BBC Radio 6 Music playlist, and put BC Camplight back on the stage where he belongs. With a slew of tours and festivals on the horizon Christinzio, a remarkably relentless entertainer, will bring his immense new live show to the UK and Europe.
"It's no fun giving an audience a standard show that they can get elsewhere" explains Christinzio. "Sometimes it's intense, sometimes it's emotional, sometimes it's basically a fucking stand-up routine. I always like to involve the audience and make it memorable for everyone involved. I think we are one of the best live bands in the world and it's an odd feeling finally getting an opportunity to get in front of loads of ears and eyes. In a perfect world I'd be able to organise a concert on the roof of the Home Office one day".
Doors 7:30pm | Standing/Seated