Ayanna Witter-Johnson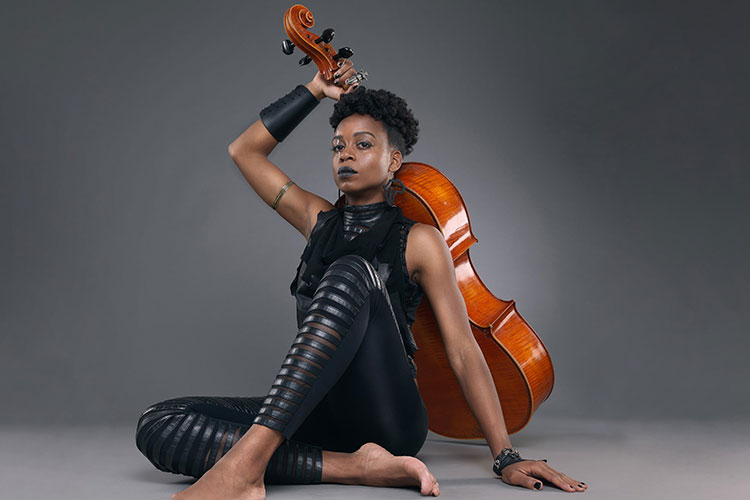 Ayanna Witter-Johnson
McHugh's
Friday 6 May, 8.00pm
£12.00
Buy Tickets
Ayanna Witter-Johnson is a multi-talented singer, songwriter, pianist and cellist. She has a phenomenal mastery for seamlessly crossing the boundaries of classical, jazz, reggae, soul and R&B, to imprint her unique musical signature with her virtuosic tap, strum and bow with her cello into her sound.
An acclaimed and celebrated performer, Ayanna has collaborated with many stellar artists, including Anoushka Shankar, Nitin Sawhney, Andrea Bocelli and Jools Holland. She has also toured extensively across the UK, Europe and the US.
As a composer, Ayanna has been commissioned by the London Symphony Orchestra, Ligeti Quartet, Kronos Quartet and The Hip-Hop Shakespeare Company to name but a few. She was also selected as an arranger/orchestrator for the London Symphony Orchestra (Hugh Masekela, Belief) and the BBC Symphony Orchestra (Urban Classic).
Ayanna has released three EPs and put out her debut album Road Runner in 2019, with its two subsequent singles Nothing Less and Crossroads. With her January 2021 surprise-released EP Rise Up, Ayanna again combined reggae, classical, jazz and R&B to celebrate black culture and identity to uplift and inspire the next generation. The stunning collection of three tracks and videos featuring Akala on Rise Up, Cleveland Watkiss on Declaration Of Rights and the Rise Up Riddim have received a huge amount of critical acclaim.
Many of Ayanna's remarkable tracks have received airplay on radio stations, including BBC Radio 1, 1Xtra, 2, 3, 4, 6, BBC Radio London, BBC Manchester, Jazz FM and Scala Radio. Her TV credits include BBC One, London Live, Channel 4 (Sing It Loud: Black and Proud), BBC Proms and a stunning performance on Later…with Jools Holland (BBC One).
2021 has been a stellar year for Ayanna. She is currently working on her sophomore album and collaborating with Solem Quartet as part of their Beethoven Bartok Now series. 2021 also saw Ayanna returning to the live stage, headlining at London's iconic Jazz Café and Kings Place. She also made additional performances supporting Nubiyan Twist on their UK tour, participating in 'Jazz Voice' (the opening of the London Jazz Festival) at the Royal Festival Hall and a 22-date US tour with Opera superstar Andrea Bocelli.
As a performer of extraordinary versatility, Ayanna's live shows are intimate journeys that chronicle her experience as a female artist in the 21st century. Due to her musical prowess, mesmerising vocals, non-compromising lyrics, and ability to deftly reinterpret songs on the cello. Ayanna Witter Johnson is the very definition of eclectic soul.
Doors 7.30pm | Unreserved Seating/ Standing