Bear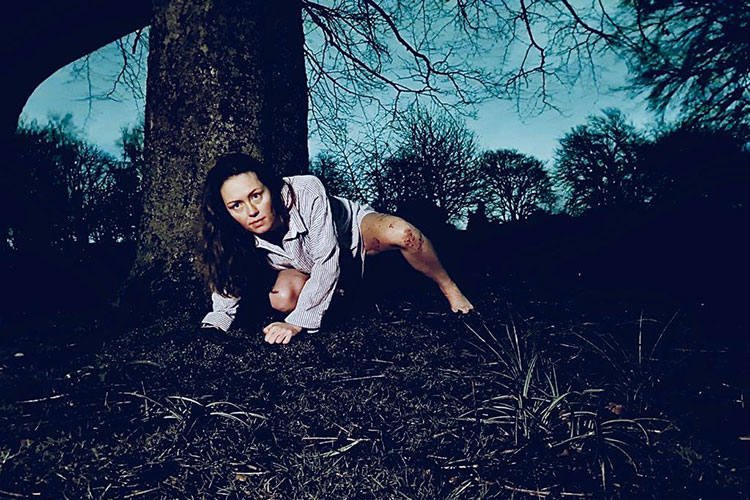 Bear
2 Royal Avenue
Thursday 5 May & Friday 6 May, 8.00pm
£8.00 
Buy Tickets
Adapted by Cliodhna McAllister, from the novel by Marian Engel.
"Tear my head off, Bear. Claw out my heart." Led by animal instinct. Intoxicated by primal desire. Marked by violent passion. When Lou meets Bear, she is forever changed.
'Bear' is the provocative tale of a woman's transformative experience on a remote Canadian island. Dispatched to catalogue the contents of the island's abandoned nineteenth-century estate, Lou finds she is not alone – there's always a bear on Cary Island. And there are always secrets.  Consumed by primal desire, Lou's relationship with Bear takes her on a journey of sexual and spiritual awakening. She won't leave the island the same woman she used to be.
Blacklight Productions are proud to premier 'Bear'  – the first adaptation of Marian Engel's acclaimed and controversial novel – at CQAF 2022.
Cast: Aoife Honohan
Writer & Director: Cliodhna McAllister
Producer: Fionnula Ryan
Costume Design: Henrique Caliento
Set & Lighting Design/Op: Chris Merton
Sound Design/Op: Jamie Bishop
Supported by the Pavilion Theatre, Dún Laoghaire and Future Foundations NI