Flax Project Space presents 'Becoming'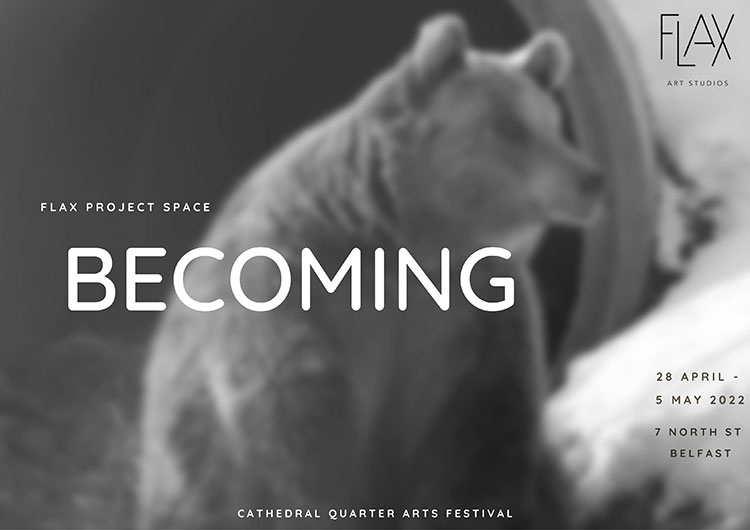 Flax Project Space presents 'Becoming'
Flax Project Space, 7 North Street
28th April – 5th May, 1pm – 6pm
Private View: Thursday 28th April, 6pm – 9pm
Exhibition Dates: 28th April – 5th May, 1pm – 6pm
Flax Project Space, 7 North St, BT1 1NH, Belfast.
'Becoming' is a group exhibition featuring artists whose work explores how our artistic practices transition and transform over time.
The exhibition offers a range of enquiries into the idea of 'becoming', including reflections on how, considering Covid-19, many artists are now emerging from a form of hibernation, their work changed by a sustained period of not being able to share it. Years spent feeding their practices in the dark, to see only now what they have become. Curated by artist and researcher Hattie Godfrey, 'Becoming' presents the artist's practice as a being that holds the possibility of change, a being that is always becoming.
Flax Art Studios Emerging Artist Programme is a satellite project of 34 recent graduate and emerging artists occupying 7 North St, Belfast. To coincide with this programme Flax opened a project space on the ground floor, providing opportunities for the artists involved to curate and programme their own exhibitions and events.