Ghouls On Film Presents: Beyond The Black Rainbow at the Freemasons Hall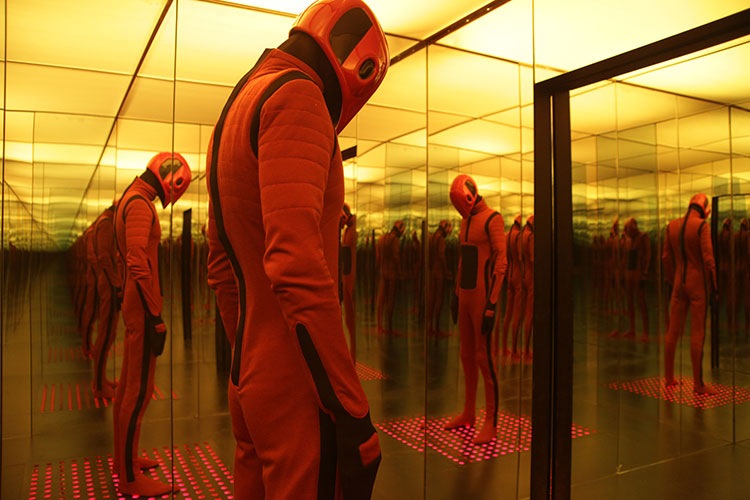 Ghouls On Film Presents: Beyond The Black Rainbow at the Freemasons Hall
Freemasons' Hall, Arthur Square 
Saturday 30th April, 8.30pm
£10.00
Buy Tickets
We at the Arboria Institute welcome you to our state-of-the-art research facility at The Freemasons Hall at Arthur Square, where our dream is your happiness™.
Our head of research, Dr Barry Nyle, using therapeutic and physical tools, will submerge himself into the crevices of your mind and activate the pathways towards true inner peace. 
Please don't be alarmed by the appearance of our Sentionaut healers; they are merely here to guide you down a path towards complete and utter annihilation, and we can assure you that any rumours you may have heard of malpractice, psychic interference, mind-wiping or neurological black holes are entirely unsubstantiated. 
This will be an experience like no other. 
A DIFFERENT WAY TO THINK
A NEW WAY TO LIVE
A PERFECT WAY TO BELIEVE
Ghouls on Film is a feminist horror film club, showing films that challenge the representations of women within the genre. Expect cult classics, independent releases and rare lesser-known films that explore how women can find agency in the world of horror. We are proud to be connected with our partner organisation, The Black Box.
This event is open to all genders and strives to be inclusive in its film screenings.
Please be aware, this film features scenes with strobe lighting and may be disruptive to those with photosensitivity, as well as sequences of a graphic nature – viewer discretion is advised.