Bell X1 with Dowry Strings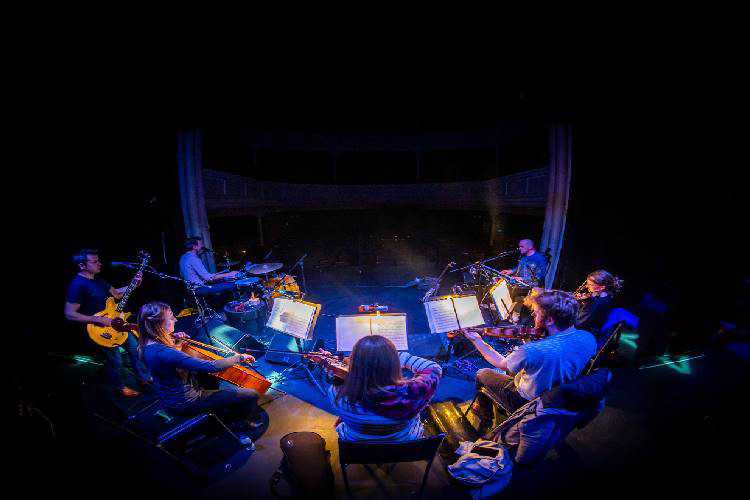 Bell X1 with Dowry Strings
Festival Marquee (Custom House Square)
Monday 2nd May, 8.00pm
£20.00
Buy Tickets
A rescheduled show but it will be worth the wait – Bell X1 live is always a magical experience. The band are constantly evolving and changing things up for themselves and their fans.  Collaborating with Dowry Strings has resulted in an incredible and quite moving live experience.
This long awaited show for CQAF will debut new material along with a lot of the favourites spanning over the last 20 years.
"It's been a joy to work with Éna and the strings on some more songs from the catalogue, and also some brand new tunes that we're itching to play live" says Paul.
Bell X1 are Paul Noonan, Dave Geraghty & Dominic Philips.
Dowry Strings specialise in cross-timbral & cross-genre collaborations. The ensemble is run by Éna Brennan (Dowry) and includes musicians Gareth Quinn Redmond, Nozomi Cohen and Yseult Cooper Stockdale.
✮✮✮✮  'Another marvelous piece of work from a band that continues to gently, respectfully startle.'  – IRISH TIMES
 Doors 7.45pm | Unreserved Seating