Hit the North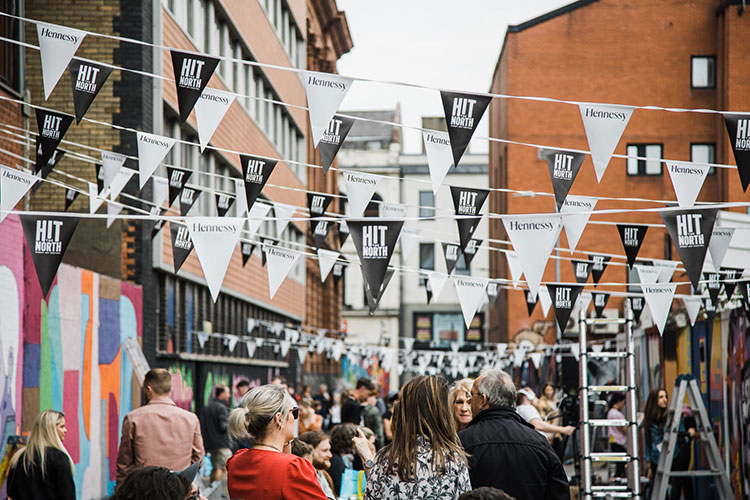 Seedhead Arts with support from Hennessy NI, is gearing up once more to bring Ireland's biggest street art festival to Belfast, alongside the returning Festival of Fools and Belfast's best arts festival, the CQAF.
As 'Hit the North' Street Arts Festival enters its tenth year, we're delighted to be back to the May Day weekend with our legendary street art jam taking place on Sunday 1st May!
Unlike most festivals, we continued to celebrate Hit the North in 2020 and 2021, and this year we look forward to being a truly international event again with artists visiting from across Europe.
Join us and watch over 50 renowned international and local street artists create a breath-taking array of modern murals in Kent Street, Union Street and beyond. On Sunday spectators can expect entertainment, food trucks and refreshments as they watch murals come to life.
Notable artists confirmed include: Bust, Asbestos, Sophie Mess, Irony, Friz, Holly Pereira, Kenz, KVLR, Claire Prouvost, Shane Ha, Omin, Danni Simpson, JMK, GD Joyce, Codo, Mr Fenz.
The full artist line-up and supporting events will be revealed over the coming weeks. To find out more visit: https://www.seedheadarts.com/street-art/htn22