Jesse Dayton + special guest The Sabrejets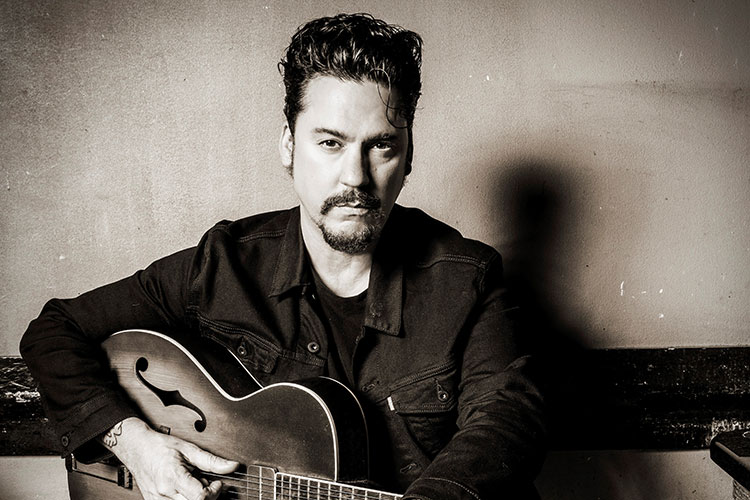 In association with the Real Music Club
Jesse Dayton + special guest The Sabrejets
Deer's Head Music Hall
Thursday 28 April, 8.00pm
£12.50
Buy Tickets
Jesse Dayton's Beaumonster is filled with song interpretations that are part-greaser, a whole lotta twang, and quintessentially outlaw country badass. Beaumonster encapsulates a life filled with adventure and lore featuring some of the greatest musicians this world has ever known.
Now a successful independent act, in the last handful of years Dayton has played guitar on Guns N' Roses bassist Duff McKagan's latest solo album, launched his own weekly radio show, Dayton's Badass Country Show, on Gimme Country and licensed more than 50 songs for film and television…not to mention playing over 150 live dates per year throughout Europe and North America while also releasing five albums for Blue Élan Records.
After sneaking into nightclubs to play gigs in his youth, 18-year-old Dayton and his trio began packing clubs and theaters across Houston, Dallas, and Austin. His first solo record—featuring great luminaries like Doug Sahm, Flaco Jimenez, and Johnny Gimble—hit #1 on the Americana Radio Charts, and then he was off to the races, touring the world as an opener for punk legends Social Distortion, The Supersuckers, and X.
While doing press in Nashville, he caught the attention of Waylon Jennings and was whisked off to Woodland Studios, where he was greeted by none other than Johnny Cash, who tells Dayton: "We've been waiting for you."
Beaumonster finds Dayton performing songs written by the many talented musicians and songwriters featured throughout his memoir of the same name. The album zigs and zags from Waylon Jennings to Social Distortion and Townes Van Zandt to Willie Nelson — all who shared a connection with the storied Beaumont guitar slinger.
While on tour with the Supersuckers in 1994 Dayton found himself "…prayin' the Devil didn't steal [his] soul, and that [his] mama wouldn't find out about [his] evil ways." On his cover of "Born with a Tail," Dayton starts off with a driving intro then adds a Spaghetti Western flair and somehow even more slide guitar that does justice to the Supersuckers own, the late Rontrose Heathman.
Story of My Life, a classic Social Distortion song was an easy pick for Dayton, "This song pretty much explains why [Mike Ness'] working class fans love him so much… he's one of them." Dayton's punkabilly drawl cuts through a mix of organ and background vocals to give an entirely new feel to the group's most iconic song.
Working with Waylon Jennings was a dream come true for Dayton, "[Waylon] put a dangerous cool factor into country music when it really needed it, and playing with him was mind blowin'." Dayton's cover of Just to Satisfy You is a tender interpretation of the heartbreak song and showcases a softer side to Dayton's vocal abilities.
Doors 7:45pm | Unreserved Seating/Standing