Charlie Parr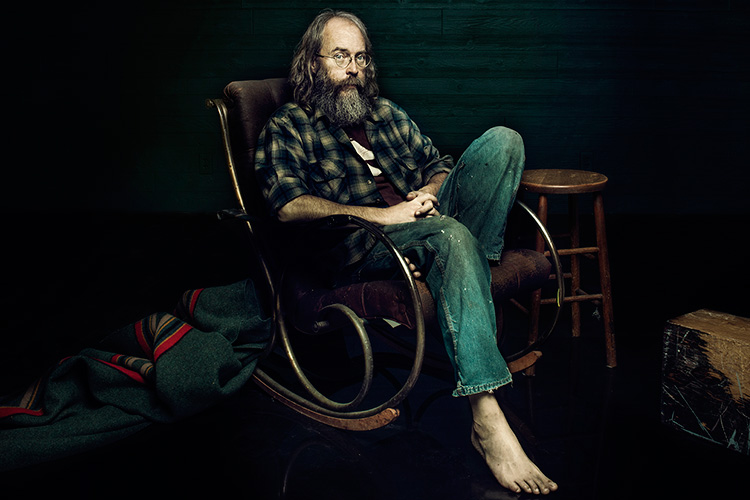 Charlie Parr
The Deer's Head Music Hall
Sunday 8 May, 8.00pm
£12.00
Buy Tickets
Charlie Parr is an incorruptible outsider who writes novelistic, multi-layered stories that shine a kaleidoscopic light on defiant, unseen characters thriving in the shadows all around us. He hasn't moved to LA or Nashville; he's stayed in the cold grey north of Minnesota, because that's his home.
Over the course of a prolific career spanning 13 full-length albums, the Duluth virtuoso has earned a passionate following for his strikingly candid songwriting and raw stage presence.
Born and raised in Austin, Minnesota, Charlie Parr first grabbed a guitar at age 8. To date, he has never had a formal lesson, but wows crowds with his incredible fingerpicking on his 12 string baritone resonator, guitar and banjo.
Early in his career, Parr was employed by the Salvation Army as an outreach worker. He spent his days tracking the homeless in Minneapolis, providing blankets and resources. But they offered him something greater in return. The experience completely rewired him and left him with a newfound respect for human resilience. And along the way, he collected stories from the folks he would meet. These characters continue to show up in Parr's songs even today.
Parr's work digs deeply into his personal experiences with depression and the existential questions that weight it. "Parr is a master storyteller," said PopMatters. "One can't help but come back and marvel at his ability to make us believe that we know each of [his] characters or that, maybe, there's some part of them in each of us."
Charlie Parr's new album, Last of The Better Days Ahead, is a collection of powerful songs about how one looks back on a life lived, as well as forward on what's still to come.
Doors 7.30pm | Unreserved Seating