This Ship Argo : Live Film Soundtrack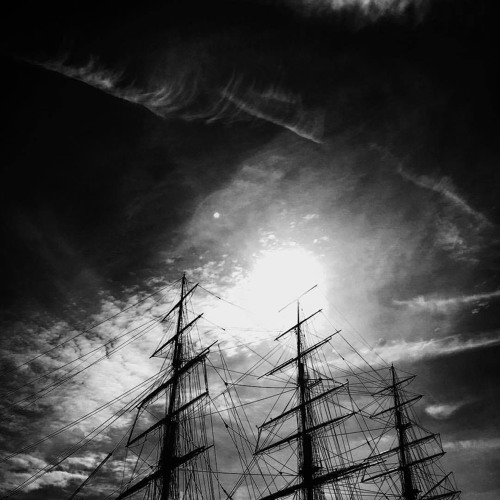 This Ship Argo : Live Film Soundtrack
Saint Joseph's Church, Sailortown 
Friday 6 May, 9.00pm
£6.00
Buy Tickets
CQAF are delighted to present a new commission at St. Joseph's Church in Sailortown from This Ship Argo. Funded by The Leche Trust. CQAF have commissioned the musician/ composer 'This Ship Argo' (Aileen McKenna) to produce a new composition for a specially edited film.  This Ship Argo will be playing live to visual material.
The performance would be presented in the historic St Joseph's Church in an area of Belfast known as Sailor town.  The commissioned work would tie into themes of the sea and seafaring industries in a historical context. Imagery for the film, sometimes abstract and poetic, would tie in with the subtle and delicate score produced by This Ship Argo.
This Ship Argo is the moniker of Aileen McKenna; a producer, musician, composer, vocalist and remixer based in Belfast, Northern Ireland. Aileen combines synths, vocals and the occasional sample to create low-tempo electronic soundscapes that are at times both ambient and uplifting through to angry and intense, but always engaging and intriguing. The depth of layers and detail within her work rewards repeated listening, always presenting something new to pick out with each play. This is not only a reflection of her training as a classical pianist but as a guitarist, a vocalist and her experiences with auditory-visual synaesthesia. Aileen's work is reflective of her love of multiple genres, from singer-songwriters, her love of indie-pop and riot girl through orchestral works, traditional pieces and electronica which combine to make up the palate of This Ship Argo.
A prolific producer, her first album – "Kintsugi" – was released on 22nd January 2020 with the second album – "Always the Bees: Never the Honey" – exactly one year later on 22nd January 2021, and a host of standalone singles in-between. The inclusion of her track Isomer on Hannah Peel's All Queens Mix on the Maryanne Hobbs show shortly after release, only serves to demonstrate her artistry with Peel saying "I love the dreaminess of this track". Her work has also been championed in multiple playlists by Daniel Avery for both Apple Music (Underground Dance) and on Spotify, and has been included in short films and multiple compilations released in 2021 with more set for release before the end of the year and into 2022.
All work is recorded, mixed, mastered and produced by her in her home studio and is the result of McKenna's dedication to her craft and a determination to be self-reliant. This extends to the creation of all her own artwork and accompanying videos, as well as visual accompaniments for live-streams during lockdown. This work earned her a place as a finalist in the Best Album category of the Northern Irish Music Prize 2021 as well as a spot in the NI Electronic Workshop: an initiative run collaboratively between Hannah Peel, Start Together Studio, The Oh Yeah Centre, Northern Ireland Screen, Tonn Recordings and the legendary Analogue Catalogue recording studio in Northern Ireland.
Supported by Film Hub NI, part of the BFI Film Audience Network, awarding funds from National Lottery.