Traditional Bread Baking Workshop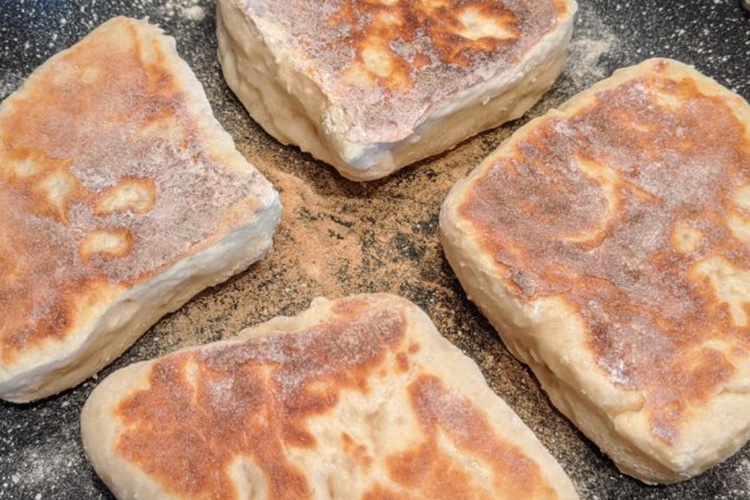 Traditional Bread Baking Workshop
The Northern Whig
Saturday 7 May, 11am & 2pm
Tickets £30 (12 places)
Sold Out
Roll your sleeves up and get floury! Tracey Jeffery from Tracey's Farmhouse Kitchen will demonstrate how to make Northern Ireland's most loved traditional breads – Soda and Potato bread.
Now it's your turn! You'll make your own soda and potato breads in the traditional way – no measuring or weighing required!
Your breads will cook on a Griddle and from start to finish they'll be ready to eat within 15 minutes. You'll take home 4 farls of Soda and 4 farls of Potato bread, or enjoy them with lunch, hot off the griddle. There's even a prize for the best breads.
Includes tea / coffee on arrival, bread making experience, followed by lunch.
Meet at Northern Whig, 15 minutes before your start time.