Lily Konigsberg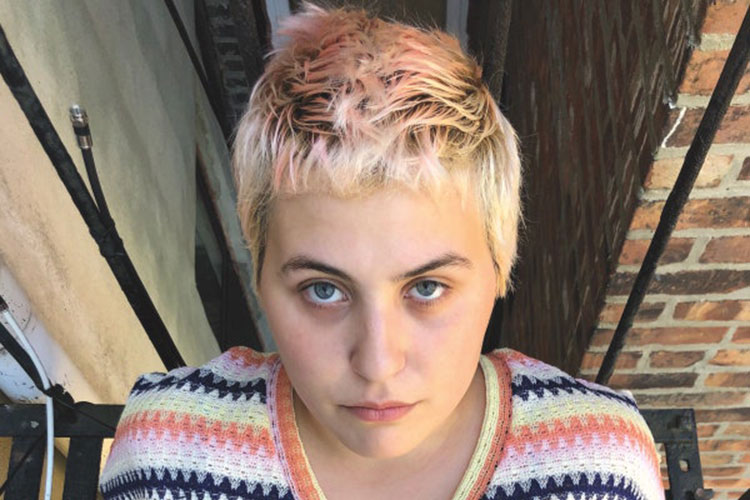 Lily Konigsberg
The Deer's Head Music Hall
Friday 29 April, 8.00pm
£10.00
Buy Tickets
Lily We Need To Talk Now is a record Lily Konigsberg has been slowly chipping away at since 2016, revising and re-recording the songs over the years.
The eleven-track collection is her first proper full length, following her anthology of EPs and unreleased tracks, The Best of Lily Konigsberg Right Now, released in 2021 by Wharf Cat Records.
The new record is catchy the whole way through, like much of her poppy and plainspoken indie rock output that's made her a fixture of the NYC underground in recent years.
Her voice twists and turns and dashes around her clever wordplay in new ways; there are hints of power-pop, pop-punk, and downtempo introspection, all dotted with Easter eggs of winking humour.
True to its title, this collection of songs is like a check in with herself. On That's The Way I Like It, with backing vocals from longtime collaborator Paco Cathcart, she reflects on the feeling of "struggling with someone you love, and how you can get all evil about it, like a brat, like a baby."
On Proud Home, she sings one of the records boldest earworm hooks ("You've got a lot of fucking things to be proud of!") and tries to comfort a friend who has a crush on her mom.
"I really cracked myself up with the lyrics," she says. "It's kind of a Stacey's Mom riff. I decided it's a dedication to Adam Schlesinger [of Fountains of Wayne]."
Roses, Again is a new take on a familiar Lily tune (originally on Good Time Now) re-recorded at the request of her current live band, who have evolved the song on the road.
Currently receiving rave reviews from the likes of Pitchfork and NME, this will be Lily's debut performance in Belfast.