Mary Ann McCracken's Belfast Walking Tour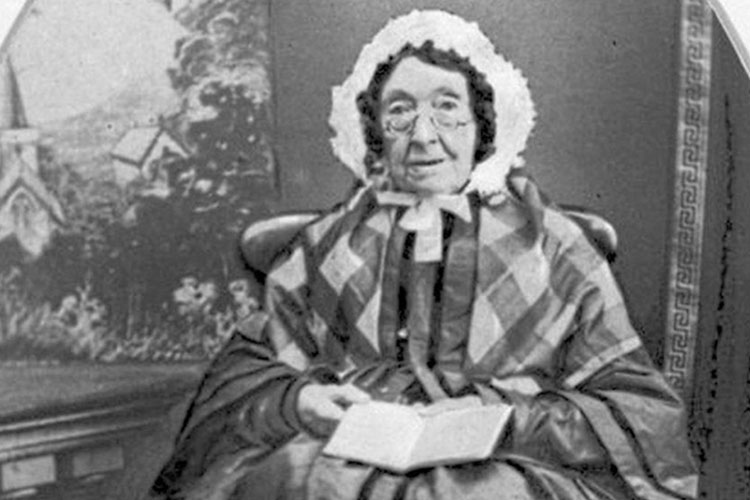 Mary Ann McCracken's Belfast Walking Tour
Starts at Clifton House
Friday 29 April , 2.00pm
£11.25 – £12.50
Buy Tickets
Friday 29 April: https://cliftonbelfast.com/event/mary-ann-mccrackens-belfast-walking-tour-22/
Friday 6th May: https://cliftonbelfast.com/event/mary-ann-mccrackens-belfast-walking-tour-23/
Experience Mary Ann McCracken's Belfast, as you walk in the footsteps of this remarkable abolitionist, philanthropist and social reformer. Mary Ann McCracken, who was born over 250 years ago, is intrinsically linked to the city of Belfast.  She lived her fearless life championing causes, moving from place to place, always on a mission to make life better for those less fortunate than herself.
Hear too about her more radical nature. Her role in the work of the United Irishmen, the 1798 rebellion and beyond. How she was devoted to her older brother Henry Joy – hanged for his leading role in the rebellion.
This walking tour takes in the locations linked to her life, her endeavours and that of her family. You will be led by an experienced guide through the same streets she walked over 200 years before. This new walking tour starts at Clifton House, where Mary Ann's thirst for philanthropic causes first began, and where her impact can still be seen today, and finishes near Belfast City Hall.
Planning your visit:
• Walking tour lasts approx. 2 ½ hours
• Please arrive 10 minutes in advance of the tour start time
• Tickets are £12.50pp*, and include a complimentary tea and coffee
• Walking tour commences at Clifton House and finishes in Donegall Square
• Booking in advance is essential due to limited spaces
• Belfast Visitor Pass and Concession rates are £11.25. Please present your Visitor Pass on arrival. For further information on the Belfast Visitor Pass, visit: visitbelfast.com
About the Mary Ann McCracken Foundation
The Foundation was officially launch in 2021 to promote the life and times of this remarkable woman and to explore her legacy and relevance in the 21st century. The Foundation have, to date, republished Mary McNeill's biography on Mary Ann McCracken, produced an historical map of Belfast, and recently award bursaries to Ulster University Masters Students.