Roddy Woomble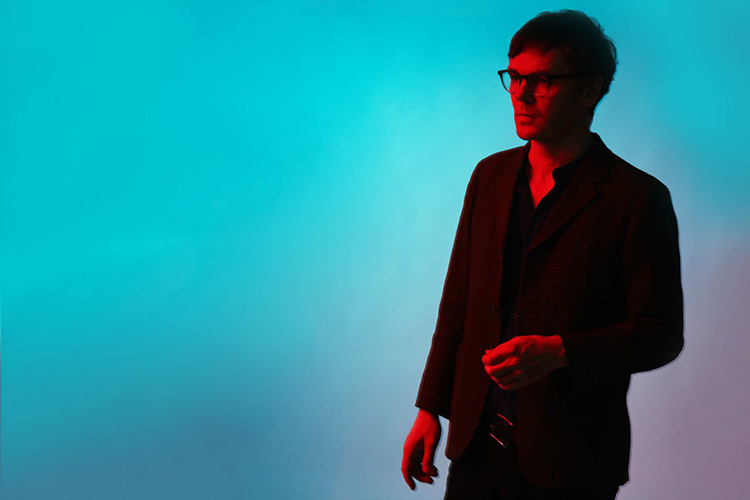 Roddy Woomble
The Black Box
Sunday 8 May, 8.00pm
£14.00
Buy Tickets
Rescheduled from 'OTL 22
Roddy Woomble is widely regarded as one of Scotland's finest songwriters. Known for his enigmatic lyrics, warm baritone voice and consummate gift for a tune, Roddy has released five solo albums to date and his first poetry collection Instrumentals was released in 2016.
For the past two decades Roddy has also been the frontman of much-loved Scottish alternative rock band Idlewild, releasing eight studio albums, and touring worldwide as a headline act, but also in support to R.E.M., Pearl Jam and U2 amongst others.
During lockdown, Roddy wrote and recorded a new solo album Lo! Soul to be released on May 21st.
Roddy explains: "I'm a collaborative songwriter, used to working in a room with one or more people, or a band, and I think my songs benefit from that human connection and response. With lockdown last year my initial reaction was not to work on songs. It offered a pause for us all, and like many others I found myself alone and reflecting. Concentrating on reading and writing. Considering maybe working on a book of poems instead. But eventually musical ideas started forming, and six months later 'Lo! Soul' was finished – recorded entirely remotely between my home, and the homes of my collaborators Andrew Mitchell and Danny Grant. It's the most unusual sounding record I've made, and made in the most unusual circumstances'
Join us for this intimate, special show by one of our favourite songwriters on January 20.
Doors 7.30pm | Unreserved Seating