Mogwai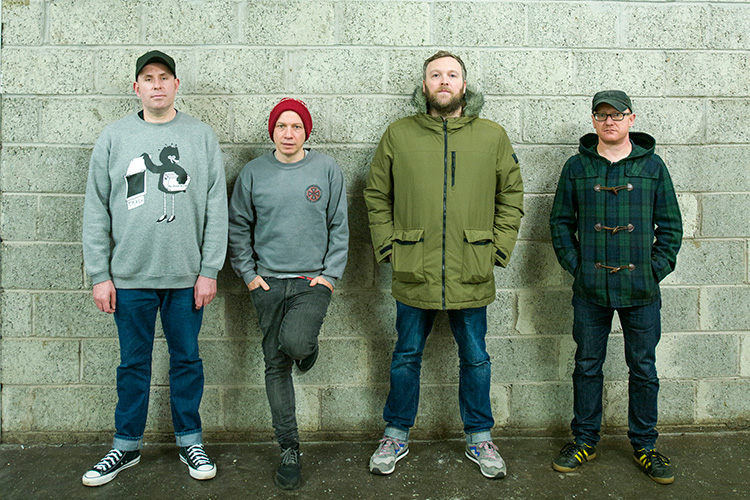 Mogwai
Festival Marquee
Thursday 5 May, 8.00pm
£27.50
Buy Tickets
This will be epic. Ten studio albums, a live album and four compilations, four soundtracks, a record label, and a few blown PAs over uncountable gigs, Mogwai have become one of the most important groups of a British musical underground yet have steadfastly refused to sit back and rest on their laurels.
Over a period of 24 years their one constant has been of a mastery of dynamics, an embracing both of power and minimalism, and a willingness to experiment with new instrumentations and technology.
Earlier this year the band released their tenth studio album As The Love Continues, which has been hailed as "an instrumental masterclass". Scoring the band their first No1 in the UK album charts, As the Love Continues also picked up Scottish Album of the Year and a Mercury Prize nomination.
Mastered at Abbey Road, the new album is both transcendent and surprising, and shows that Mogwai are still offering solace from the mundane. In a review from Clash Music, the album is given 9/10 and described as "their best, and is possibly their most consistent record since 2006's Mr Beast."
Key tracks include To The Bin My Friend, Tonight We Vacate Earth, which is according to Clash Music "as huge as they've ever sounded", and It's What I Want To Do, Mum which "sounds exactly like a band who have been together since their teens, and are still creating music they are excited and energised by".
There's not an awful lot more you can say about Mogwai that hasn't been said before really: established now, surely, as one of the most influential and respected bands Scotland has ever produced, Mogwai continue to go from strength to strength and remain one of the most extraordinary live bands you're ever likely to see.
'Of all the great Nineties guitar bands, Mogwai might be the one fighting hardest to keep the decade's anything-goes spirit alive' –  Rolling Stone
'Other than creating mind-shredding, eardrum-perforating noise-rock, you can always count on Mogwai to come up with brilliant song titles' – NME
Doors 7.30 | Standing/Limited Unreserved Seating