Nosferatu – Live Soundtracked by Jozef Van Wissem (Only Lovers Left Alive)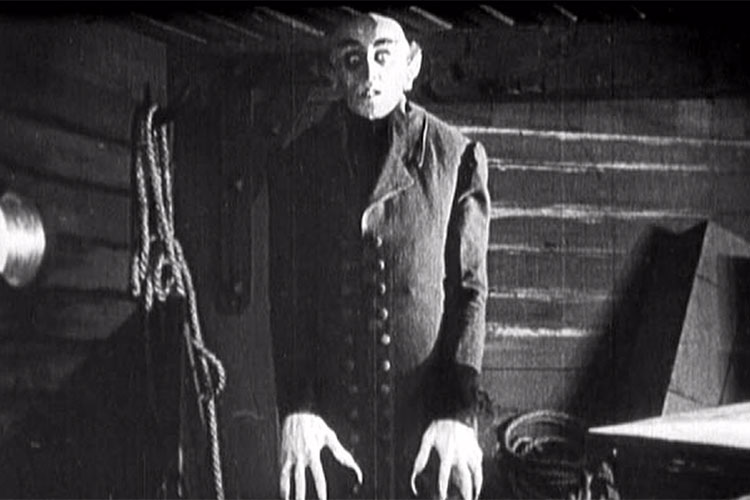 Nosferatu – Live Soundtracked by Jozef Van Wissem (Only Lovers Left Alive)
Saint Patricks Church, Donegall Street
Saturday 7th May, 8.00pm
£20.00
Buy Tickets
The esteemed lutist Jozef Van Wissem will be live soundtracking FW Murnau's iconic Nosferatu at St Patrick's Parish Church. Presented by Live Free Tourbooking.
Jozef Van Wissem is possibly the best know lute player in the western world. To get into his world is to surrender to the inevitability – and timelessness – of a strange music created at its own pace, in a manner wholly of its creator's making.
He sets the listener into a private world, looking out through a glass darkly, such is the intense quality of the music. Brevity, simplicity, directness is the key.
Van Wissem moved to New York in 1993 and studied lute with Pat O'Brien. In 2013 he won the Cannes Soundtrack Award for best score at the Cannes Film Festival for Only Lovers Left Alive. He also composed the soundtrack for the Sims Medieval video game.
Moreover, Van Wissem has released three records with the film director Jim Jarmusch (whose filmography includes Gimme Danger, Only Lovers Left Alive, Down By Law, Night On Earth and many documentaries).
Doors 7.30pm | Unreserved Seating 
Supported by Film Hub NI, part of the BFI Film Audience Network, awarding funds from National
Lottery.