Summer of Soul Screening / Manukahunny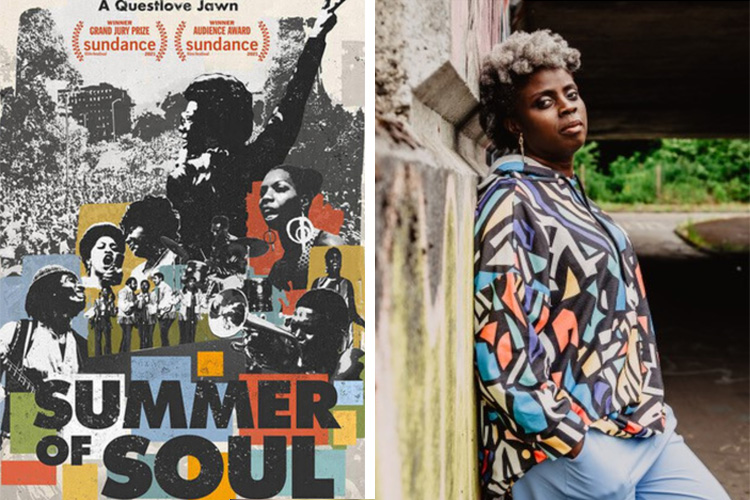 Summer of Soul Screening / Manukahunny
The Black Box
Friday 10th September, 7.30pm 
£12.00
Sold Out
This Sundance award-winner is an absolute joy, uncovering a treasure trove of pulse-racing, heart-stopping live music footage that has remained largely unseen for half a century.
While Mike Wadleigh's Woodstock has long been considered the definitive documents of the highs and lows of 1969 pop culture, Summer of Soul makes it look like a footnote to the main event: a festival in the heart of Harlem that was somehow written out of the history books.
Capturing Stevie Wonder at a turning point in his career, Mavis Staples duetting with Mahalia Jackson and Nina Simone at the height of her performing powers, director Ahmir "Questlove" Thompson's feature debut intertwines music and politics in one of the best concert movies of all time.
Manukahunny
NI based Soul Artist Manukahunney (Siobhan Brown) is a singer and songwriter whose sound is a powerful blend of contemporary soul, neo soul, jazz, blues and gospel. Manukahunney has been championing authentic soul in NI since 2012 with her dynamic, full house, sold out, live soul nights across the province.
Likened to Nina Simone, Angelique Kidjo and the late Sharon Jones, the energy of her performances, supported by her talented Manukahunney band, make for a joyful live experience.
Manukahunney has been the driver and catalyst for the broader appreciation and dissemination of soul music across the Island of Ireland with Siobhan soon to host series 3 of her own soul show on BBC Radio Ulster.
Recently awarded the prestigious MOBO Help Musicians Funding, Manukahunney is currently embarking on her third single and EP Release set for release later in the year.
Doors 7.00pm | Unreserved Seating
Covid protocol – CQAF small venues*
CQAF is committed to facilitating the return of live entertainment and the gradual reopening of events. We are making every effort to provide a safe environment for our audiences, artists, volunteers and staff.
Current conditions of entry are:
·Temperature check on arrival at the venue.
·Please wear a mask while queuing for indoor events and if you have to leave your seat to move around the venue. No masks necessary when seated.
·Visitors to the venues will be allocated seats as per their booking. (Please email us if there's someone you'd like to sit with.
·1m physical distancing in line with government guideline.
·Please do not come to the event if you're displaying any of the symptoms of Covid 19. Email us at info@cqaf.com and we'll happily refund your tickets.
We hope you enjoy the festival. We will review these conditions of entry if COVID-19 guidelines are updated prior to the event.
* This applies to The Black Box, Oh Yeah Music Centre, The Sunflower, Deer's Head Music Hall, The American Bar, Ulster Sports Club, 1st Presbyterian Church, The Dark Horse