Paddy Anderson – A Flamenco Guitar Recital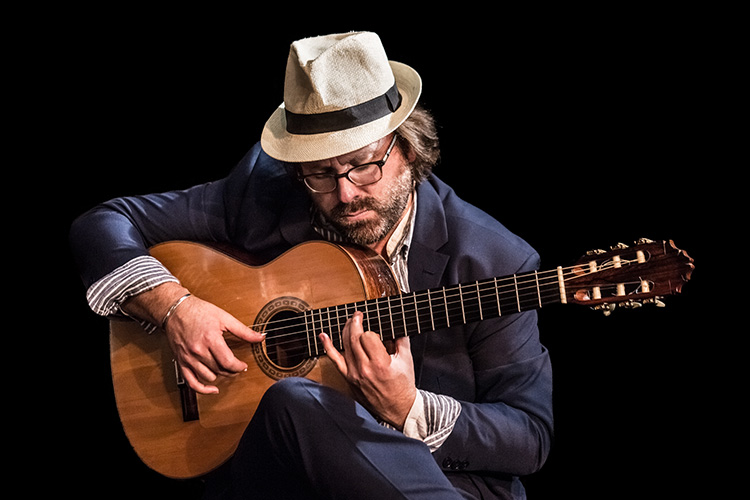 Paddy Anderson – A Flamenco Guitar Recital
The Black Box - Live Streamed Event
Tuesday 25 January, 1.00pm
FREE
Book Tickets
The Musical Adventures of an Irishman in Andalusia.
Paddy Anderson is one of the very few professional flamenco guitarists in Ireland and the UK. In this brand new show, he invites us to experience the full range of colours and emotions of the solo flamenco guitar.
From the joyful style of alegrías and the profound soleá to the fun and celebratory bulerias and the brooding tarantas, Paddy brings us on a heartfelt and humorous journey across the Mediterranean melting pot of Andalusia.
Stunning original compositions and classic pieces from the repertoire by flamenco guitar masters like Paco de Lucía combine beautifully with surprising and funny stories from Paddy's experiences of living in Spain on the flamenco trail.
Praise for 'Fire in the Blood' (Los Dramáticos):
'Infectious passion and incredible musicianship.' – Linley Hamilton, BBC Radio Ulster ★★★★
'Compelling musicianship which lingers long in the heart after the final notes are sounded. I always want more.' – Neil Martin, Composer ★★★★
'A wonderful journey which lifted the soul and made the body tingle! Irresistible entertainment!' – Nuala McKeever, BBC Radio Ulster ★★★★
Unreserved Seating | Doors 12.45pm