Waiting for Guffman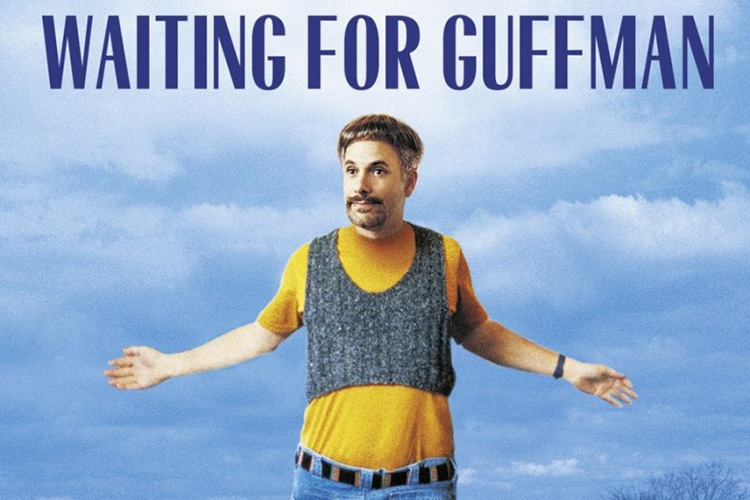 Waiting for Guffman
Postponed - New date TBC
Sunday 23 January, 7.30pm
£5.00
Buy Tickets
The town of Blaine, Missouri may be small, but eccentric stage director Corky St. Clair (Christopher Guest) always dreams big.
Determined to get back to the bright lights of "off-off-off-off-Broadway," he casts a ragtag group of amateur actors in Red, White & Blaine, a musical celebration of the burg's 150th anniversary — and when word gets out that New York talent scout Mort Guffman will be in the audience, Corky's hopes of stardom just might come true.Shot in 29 days in a small suburb near Austin with one Super 16 camera and no script, director-star Guest's cult-hit mockumentary was created entirely in collaboration with a superstar cast of improvisational talents, including Eugene Levy, Fred Willard, Bob Balaban, Parker Posey, and, supremely, Catherine O'Hara, as travel agent–cum–theatrical hopeful Sheila Albertson; her audition duet of Midnight at the Oasis with her husband Ron (Willard), performed in matching windbreakers, is so marvellously painful you can't wait for the mainstage production.
The film that no less than Meryl Streep once as named as her favourite, Waiting for Guffman is both hilarious and heart-warming. Join us in the Green Room for the perfect antidote to the January blues.
'A superb send-up of small-town amateur dramatics' – Empire
'…the unmistakable delusions of grandeur that are shared by amateurs and professionals alike. All that, and we are treated to the sight of The Remains of the Day lunch boxes. What more could you want?' –  The Independent
Doors 7pm | Unreserved Seating

Supported by Film Hub NI, part of the BFI Film Audience Network, awarding funds from National Lottery.