Junk Drawer + Support Funeral Rose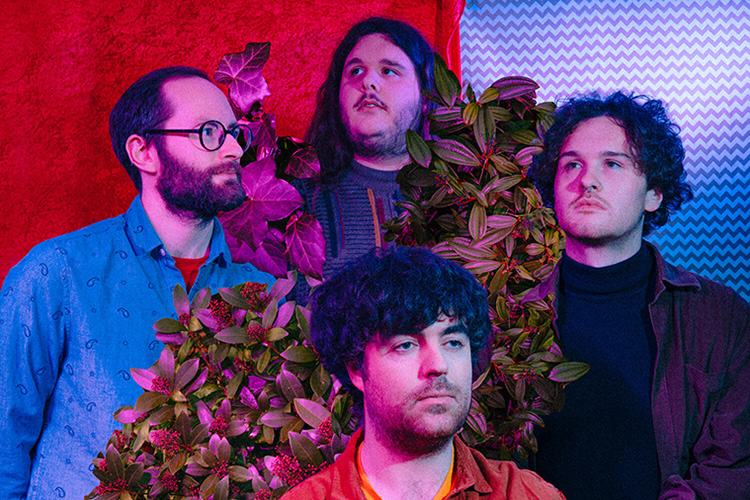 Junk Drawer + Support Funeral Rose
Postponed - New date TBC
Thursday 27 January, 8.00pm
£7.00
Buy Tickets
Awarded a CQAF Creative Bursary for Music in 2020, Belfast-based Junk Drawer's loose brand of indie rock mines anthems from their crate-digging tendencies. Drawing on post-punk, krautrock, psychedelia, experimentalism and art rock, Junk Drawer are not an outfit easy to pigeon hole.
Featuring multi-instrumentalists & vocalists Stevie Lennox, Jake Lennox, Brian Coney and Rory Dee, the band has built a must-see-live reputation, playing stages all around the island supporting Built To Spill, Mclusky and Temples, and performing at Other Voices, Spilt Milk, and Hard Working Class Heroes to name but a few. Their hardworking, DIY attitude is paying dividends, securing regular airplay on BBC Radio 1, 6Music & Ulster, RTÉ 2fm, and increasingly from US college radio.
A 4-piece band, but also part of a larger musical community, Junk Drawer have helped spearhead the grassroots Irish music scene with their role in releasing sold-out vinyl compilation series A Litany of Failures which features many well-known artists from the island.
Winners of Best Single at the NI Music Prize 2019, their debut LP Ready For The House was released through Art For Blind Records in April 2020. Across eight tracks, the band deliver a brutally honest, yet sardonic exploration of personal malady and redemption.
Met with widespread acclaim, it placed in The Quietus' Best Albums of 2020 and its quarterly Best Irish Music column. It was nominated for the 2020 NI Music Prize.