Hazel O'Connor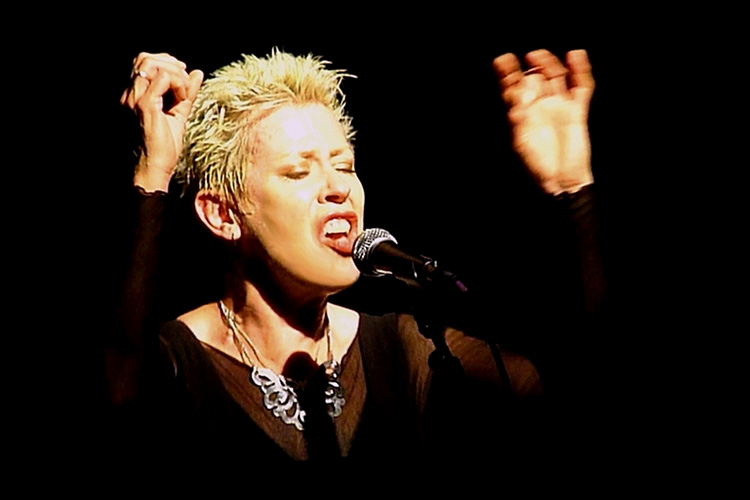 Hazel O'Connor
Rescheduled - See 'Rolling Programme' below
Saturday 22 January, 8.00pm
£17.50
Buy Tickets
Rescheduled to Sunday 20 February, 2.00pm, buy tickets here.
Hazel O' Connor has truly established herself as a concert artist and performer to be reckoned with. From initially catapulting to stardom with the starring role in Breaking Glass and the ensuing hits that followed, Hazel continues to tour extensively delighting sell-out audiences along the way, winning over fans old and new.
Her husky voice remains charged with passion and her enthusiasm, love of music, and wicked sense of humour, is ever present. Having now returned to her Celtic soul and folk roots, live and on-stage for this very special set of shows, she performs in a captivating line-up with Cormac de Barra on Irish Harp, her musical partner for some 15 years, as well as Ruari de Barra, guitar and keyboads and Paul Jarvis on cajon.
This Out to Lunch Festival highlight will feature some great newly-composed songs celebrating 40 years of song-writing and performance. No O'Connor show is complete without her original classics Will You, D-Days and Eighth Day or her new classics Rebecca, Driftwood, I'm Still Breathing and Acoustically Yours. Un-missable!
'The expressive power of her singing, her songwriting craft and warm, strong personality shine through here with Cormac De Barra's expert playing of the Irish Harp.' – THE TIMES
'Simply stunning' –  Janice Long – BBC RADIO 2
'Sumptuous songs with a soulful, introspective lyrical depth… seemless forays into pop, blues and soul, and the familiar silken gravel of O'Connor's voice' –   IRISH TIMES
Doors 7.30pm | Unreserved Seating