Moyra Donaldson/Nandi Jola/Stephanie Conn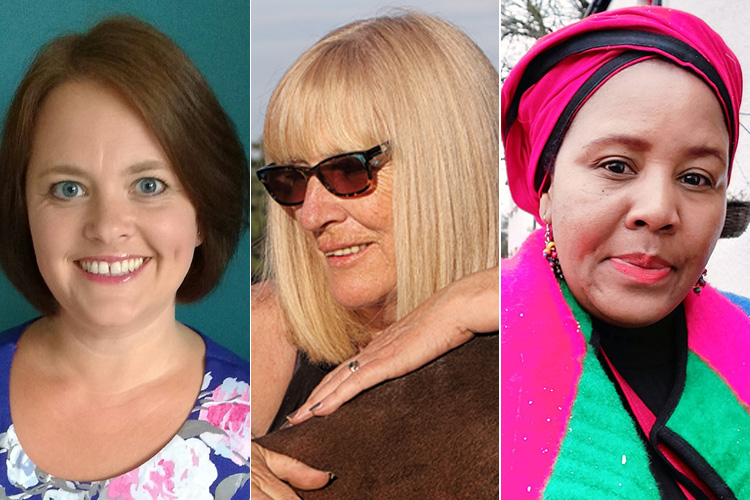 Moyra Donaldson/Nandi Jola/Stephanie Conn
The Black Box - Live Streamed Event
Wednesday 19 January, 1.00pm 
FREE
Book Tickets
Stephanie Conn is a graduate of the Creative Writing M.A. Programme at the Seamus Heaney Centre at Queen's University. She is the winner of the 2015 Funeral Services NI Poetry Prize, the 2015 Yeovil Poetry Prize, the inaugural Seamus Heaney Award for New Writing and the 2016 Poetry Business Pamphlet Competition. Her debut collection, The Woman from the Other Side, shortlisted for the 2016 Shine/Strong Award. Her new collection, Off-Kilter, will be published by Doire Press in Spring, 2022.
Moyra Donaldson is an award-winning and critically-acclaimed poet and creative writing facilitator from County Down. She has published eight collections of poetry, and her awards include the Women's National Poetry Competition, The Allingham Award, Cúirt New Writing Award, North West Words Poetry Award and the Belfast Year of the Writer Award. Her poems have featured on BBC radio and television and on American national radio and television. Her latest collection, Bone House, was published by Doire Press in 2019.
Nandi Jola, originally from South Africa, lives in Portadown. She has had work commissioned for Herstory: Parallel Peace Project (with women's organisations in Northern Ireland, Palestine and Israel), Transpoesie Poetry Festival, Ambiguities; Six Project and Arrivals 2 (five poems on experiences of emigrants and immigration). She has been a guest on the BBC Art Show and Culture Café. Nandi's debut collection Home is Neither Here Nor There will be published in the spring, 2022 by Doire Press.
Doors 12.30pm | Unreserved Seating