Freakscene: The Story of Dinosaur Jr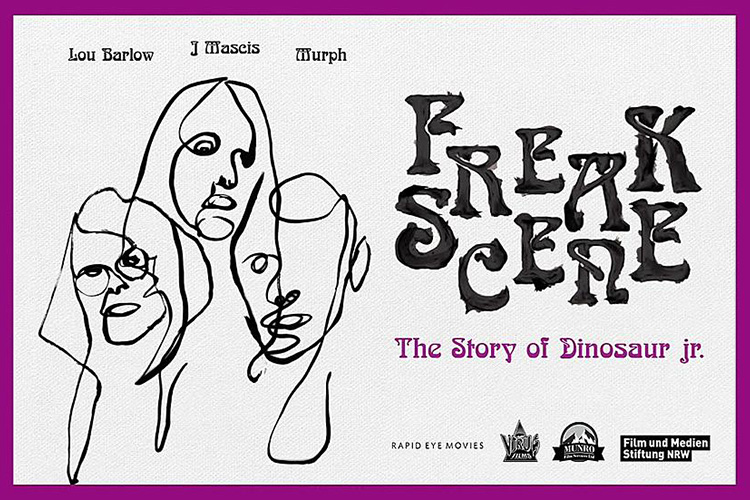 Freakscene: The Story of Dinosaur Jr
Postponed - New date TBC
Tuesday 25 January, 8.00pm
£5.00
Buy Tickets
Dir. Philipp Reichenheim, Germany/U.S.A, 2021, 82 mins.
FEATURING: J Mascis, Lou Barlow, Kim Gordon, Henry Rollins, Bob Mould, Thurston Moore and many others.
Freakscene: The Story of Dinosaur Jr is a feature documentary homage to one of the most influential bands on the American East Coast, which greatly inspired the burgeoning alternative rock scene – including Nirvana and Sonic Youth – in the 1990s.
Their unique style and unmistakable sound, later referred to as Grunge, laid the foundation for the entire "Slacker" culture of Generation X. It's also the story of the eloquent and eccentric guitarist and bandleader J. Mascis, the bassist Lou Barlow and drummer Murph and a band that funnily does not talk to each other.
Communication takes place exclusively through music. Director Philipp Reichenheim nevertheless skilfully encourages the three introverted and shy icons to shoot the breeze and unpack their fascinating story.
The film offers exclusive rare insights into the crazy everyday life of the band across three decades, and illuminates the inner workings of a cult band from its embryonic beginnings in the 1980s and 90s to the present day subculture icons.
Doors 7.30pm | Unreserved Seating
Supported by Film Hub NI, part of the BFI Film Audience Network, awarding funds from National Lottery.