Séamas O'Reilly – Did Ye Hear Mammy Died?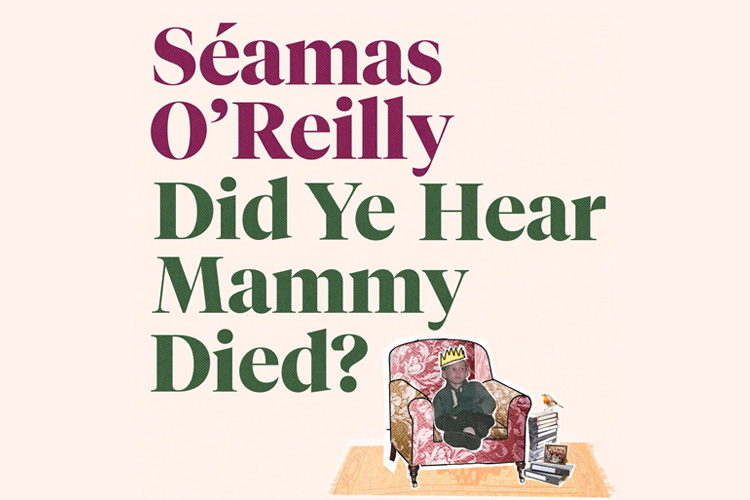 Séamas O'Reilly – Did Ye Hear Mammy Died?
Online - Live Stream
Monday 6 September, 7.30pm
Online event (Free)
Book Tickets
One of our online only events, we're delighted to broadcast this conversation hosted by Hugh Odling-Smee.
Séamas O'Reilly's mother died when he was five, leaving him, his ten brothers and sisters and their beloved father in their sprawling bungalow in rural Derry.
It was the 1990s; the Troubles were a background rumble (most of the time),and Séamas at that point was more preoccupied with dinosaurs, Star Wars and the actual location of heaven than the political climate.
Did Ye Hear Mammy Died? is a book about a family of argumentative, loud, musical, sarcastic, grief-stricken siblings, shepherded into adulthood by a man whose foibles and reticence were matched only by his love for his children and his determination that they would flourish.
It is the moving, often amusing and completely unsentimental story of a boy growing up in a family bonded by love, loss and fairly relentless mockery.
'A heartfelt tribute to an alarmingly large family held together by a quietly heroic father'
-Arthur Mathews
'Not only hilarious, tender, absurd, delightful and charming, but written with such skill as to render it unforgettable'
– Nina Stibbe
'A rare and beautiful book'
– Marian Keyes
'Tender, sad and side-splittingly funny'
 – Annie MacManus
Covid protocol – CQAF small venues*
CQAF is committed to facilitating the return of live entertainment and the gradual reopening of events. We are making every effort to provide a safe environment for our audiences, artists, volunteers and staff.
Current conditions of entry are:
·Temperature check on arrival at the venue.
·Please wear a mask while queuing for indoor events and if you have to leave your seat to move around the venue. No masks necessary when seated.
·Visitors to the venues will be allocated seats as per their booking. (Please email us if there's someone you'd like to sit with.
·1m physical distancing in line with government guideline.
·Please do not come to the event if you're displaying any of the symptoms of Covid 19. Email us at info@cqaf.com and we'll happily refund your tickets.
We hope you enjoy the festival. We will review these conditions of entry if COVID-19 guidelines are updated prior to the event.
* This applies to The Black Box, Oh Yeah Music Centre, The Sunflower, Deer's Head Music Hall, The American Bar, Ulster Sports Club, 1st Presbyterian Church, The Dark Horse