Teresa Livingstone – Class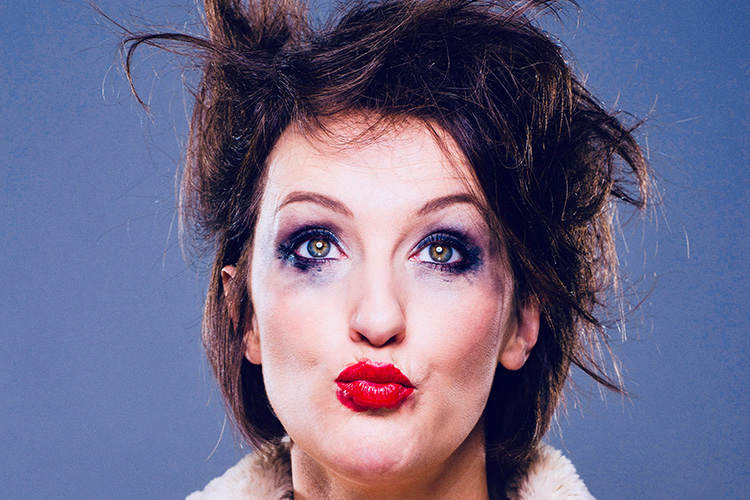 Teresa Livingstone – Class
The Sunflower
Thursday 2 September, 8.00pm 
£10.00
Sold Out
Teresa Livingstone is a classy lady, at least she tries to be despite everything being a 40-something Northern Irish woman throws at her.
She spent her thirties being delighted by the success of others and her ever-fluctuating weight but her forties are here and there's no time like the present to rewrite the rules.
As seen on BBC's The Blame Game, Soft Border Patrol and Late Licence.
"One of the few Belfast acts moving away from traditional stand up"  The Guardian 
"With hilarious songs like "Cake and Wine" and "Nice Ladies", no one escapes Teresa's commentary."  Belfast Live 
Doors 7.30pm | Unreserved Seating
Covid protocol – CQAF small venues*
CQAF is committed to facilitating the return of live entertainment and the gradual reopening of events. We are making every effort to provide a safe environment for our audiences, artists, volunteers and staff.
Current conditions of entry are:
·Temperature check on arrival at the venue.
·Please wear a mask while queuing for indoor events and if you have to leave your seat to move around the venue. No masks necessary when seated.
·Visitors to the venues will be allocated seats as per their booking. (Please email us if there's someone you'd like to sit with.
·1m physical distancing in line with government guideline.
·Please do not come to the event if you're displaying any of the symptoms of Covid 19. Email us at info@cqaf.com and we'll happily refund your tickets.
We hope you enjoy the festival. We will review these conditions of entry if COVID-19 guidelines are updated prior to the event.
* This applies to The Black Box, Oh Yeah Music Centre, The Sunflower, Deer's Head Music Hall, The American Bar, Ulster Sports Club, 1st Presbyterian Church, The Dark Horse