Harold and Maude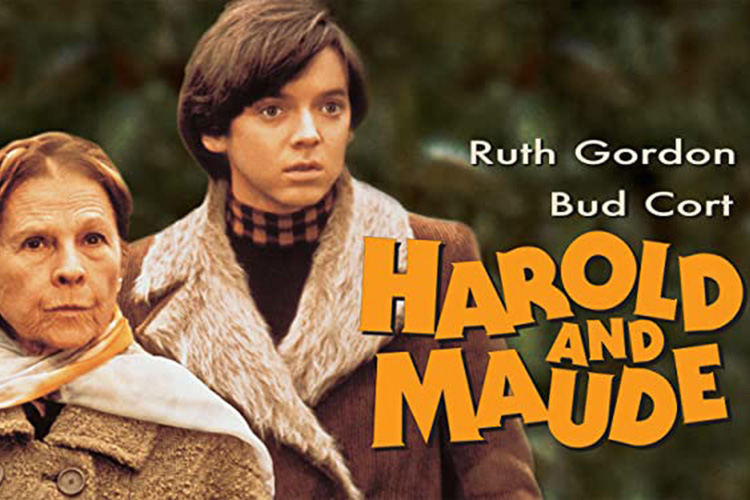 Harold and Maude
The Black Box (Green Room)
Sunday 5 September, 3.00pm
£5.00
Sold Out
Unbelievably, 2021 marks half a century since Harold and Maude first baffled and beguiled cinema goers in equal measure.
The blackest of comedies and the sweetest of romances, with a flawless cast and a stunning script. It's taken years for Harold and Maude to be recognised for what it is: one of the most affecting and interesting movies of a decade that knew how to churn them out.
The story of an unlikely romance between 20 year old Harold (Bud Cort) and octogenarian Maude (Ruth Gordon) who meet at a funeral and find the joy in life again, is as startling, moving and funny as get out. All that and a peerless Cat Steven's track too. You bring the hankies, we'll bring the popcorn…
Doors 2.30pm | Unreserved Seating
Supported by Film Hub NI, part of the BFI Film Audience Network, awarding funds from National Lottery.
Covid protocol – CQAF small venues*
CQAF is committed to facilitating the return of live entertainment and the gradual reopening of events. We are making every effort to provide a safe environment for our audiences, artists, volunteers and staff.
Current conditions of entry are:
·Temperature check on arrival at the venue.
·Please wear a mask while queuing for indoor events and if you have to leave your seat to move around the venue. No masks necessary when seated.
·Visitors to the venues will be allocated seats as per their booking. (Please email us if there's someone you'd like to sit with.
·1m physical distancing in line with government guideline.
·Please do not come to the event if you're displaying any of the symptoms of Covid 19. Email us at info@cqaf.com and we'll happily refund your tickets.
We hope you enjoy the festival. We will review these conditions of entry if COVID-19 guidelines are updated prior to the event.
* This applies to The Black Box, Oh Yeah Music Centre, The Sunflower, Deer's Head Music Hall, The American Bar, Ulster Sports Club, 1st Presbyterian Church, The Dark Horse