Native Harrow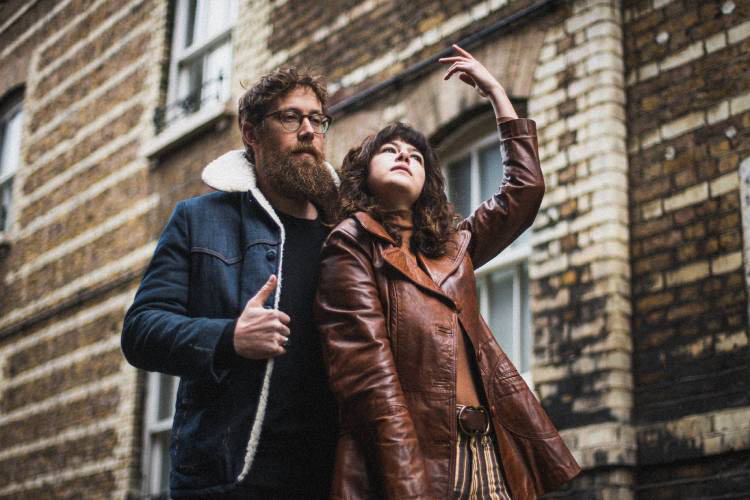 Native Harrow
The Sunflower
Wednesday 8 September, 8.00pm
£10.00
Buy Tickets
Native Harrow – the Pennsylvania duo of Devin Tuel and Stephen Harms with "twilight twang and vintage vibes" (Rolling Stone) come to Belfast following the release of Closeness on Loose records.
Featuring ten new, original songs Closeness is a reflection on time's inexorable churn and the fragility of life, a stirring collection that imbues impeccably crafted Laurel Canyon folk, baroque pop, and rootsy psychedelia with radical empathy and open-hearted solidarity.
The result is a masterful collision of nostalgia and immediacy, a recombination of timeless influences performed with care and precision. Whether it's the blissful chime of Even Peace, the hand-clap folk-soul of If I Could, or the sighing jazz of Turn Turn, Native Harrow exhibit an uncanny ability to elevate Tuel's searching examinations of struggle, perseverance, solitude, and togetherness into an enveloping cocoon of sound and melody.
Closeness follows Native Harrow's 2019 album Happier Now, which Paste called "timeless — its healing qualities shouldn't be underestimated" and which Americana UK deemed "a captivating, almost mesmeric album of the highest quality."
'Exquisite. Expect forays into Desert Funk, warm 70's groove, jazz and piano balladry' – UNCUT
Razor-sharp folk rock – MOJO
Covid protocol – CQAF small venues*
CQAF is committed to facilitating the return of live entertainment and the gradual reopening of events. We are making every effort to provide a safe environment for our audiences, artists, volunteers and staff.
Current conditions of entry are:
·Temperature check on arrival at the venue.
·Please wear a mask while queuing for indoor events and if you have to leave your seat to move around the venue. No masks necessary when seated.
·Visitors to the venues will be allocated seats as per their booking. (Please email us if there's someone you'd like to sit with.
·1m physical distancing in line with government guideline.
·Please do not come to the event if you're displaying any of the symptoms of Covid 19. Email us at info@cqaf.com and we'll happily refund your tickets.
We hope you enjoy the festival. We will review these conditions of entry if COVID-19 guidelines are updated prior to the event.
* This applies to The Black Box, Oh Yeah Music Centre, The Sunflower, Deer's Head Music Hall, The American Bar, Ulster Sports Club, 1st Presbyterian Church, The Dark Horse