Hatchet Field/Robyn G. Shiels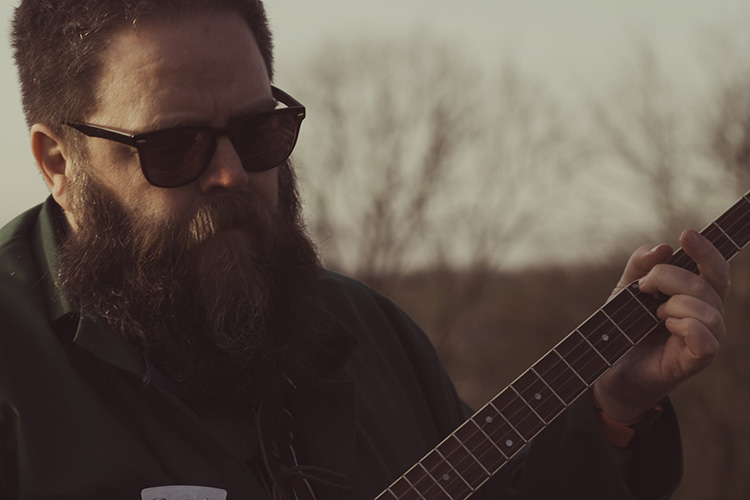 Hatchet Field/Robyn G. Shiels
The Sunflower
Monday 6 September, 8.00pm 
£6.00
Sold Out
CQAF is delighted to host to a rare showcase by Belfast DIY imprint Black Tragick Records. It doubles as the official launch of Survival Is Triumph Enough, the masterfully skeletal debut EP by Belfast musician Hornby, aka Hatchet Field.
The virtuoso former guitar player with WeAreKnives, The Continuous Battle Of Order and others, Hornby says the new project is fuelled by the desire to do something radically different to what came before, as well as "an unhealthy obsession" with Harry Crews and Ola Belle Reed.
The show will also feature a set by an artist that truly needs no introduction, but here's one anyway: NI Music Prize-winning doom-folk master and Black Tragick main man Robyn G Shiels. Don't ask him where the bodies are buried – you'd just be wasting your time.
The Thin Air DJs will also be floating about to make sure the deathly ether isn't all-consuming.
Doors 7.30pm | Unreserved Seating
Covid protocol – CQAF small venues*
CQAF is committed to facilitating the return of live entertainment and the gradual reopening of events. We are making every effort to provide a safe environment for our audiences, artists, volunteers and staff.
Current conditions of entry are:
·Temperature check on arrival at the venue.
·Please wear a mask while queuing for indoor events and if you have to leave your seat to move around the venue. No masks necessary when seated.
·Visitors to the venues will be allocated seats as per their booking. (Please email us if there's someone you'd like to sit with.
·1m physical distancing in line with government guideline.
·Please do not come to the event if you're displaying any of the symptoms of Covid 19. Email us at info@cqaf.com and we'll happily refund your tickets.
We hope you enjoy the festival. We will review these conditions of entry if COVID-19 guidelines are updated prior to the event.
* This applies to The Black Box, Oh Yeah Music Centre, The Sunflower, Deer's Head Music Hall, The American Bar, Ulster Sports Club, 1st Presbyterian Church, The Dark Horse