Brigid Mae Power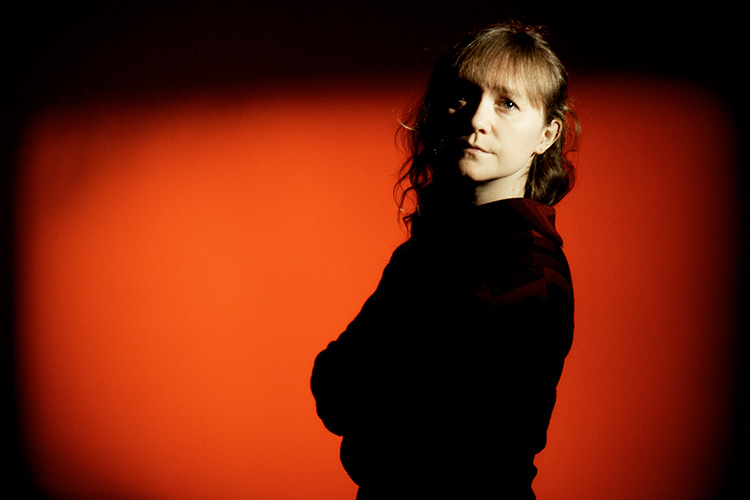 Brigid Mae Power
The Sunflower
Friday 10 September, 9.00pm
£10.00
Buy Tickets
Brigid Mae Power paints expansive songs that are effortless, hypnotic and folk-oriented like Judee Sill, Bill Callahan and Sharon Van Etten.
The third album from the celebrated singer/songwriter, Head Above The Water is a coming of age opus featuring a ground-breaking amalgamation of traditional folk and country – an engaging blend of strings, bouzouki, piano and Power's distinctive vocal make this an achingly beautiful body of work.
Recorded in analogue studio The Green Door in Glasgow with Alasdair Roberts co-producing alongside Brigid and Peter Broderick. It's a continuing tale of everyday survival; more diverse, different, a bigger canvas, with broader brushstrokes.
Country and traditional folk rub shoulders, making for a juxtaposition of threads, with added instrumentation from five musicians lured into the studio to provide larger dynamics. After two lauded albums for Tompkins Square, Brigid Mae Power released her new album on 5th June via Fire Records.
"Power meditates on the dichotomy that's always existed in her work, melding atmospheric bliss and stark desperation." Pitchfork
"Power invokes the elements, either in contrast to internal weather or in sympathy with it." The Guardian.
Covid protocol – CQAF small venues*
CQAF is committed to facilitating the return of live entertainment and the gradual reopening of events. We are making every effort to provide a safe environment for our audiences, artists, volunteers and staff.
Current conditions of entry are:
·Temperature check on arrival at the venue.
·Please wear a mask while queuing for indoor events and if you have to leave your seat to move around the venue. No masks necessary when seated.
·Visitors to the venues will be allocated seats as per their booking. (Please email us if there's someone you'd like to sit with.
·1m physical distancing in line with government guideline.
·Please do not come to the event if you're displaying any of the symptoms of Covid 19. Email us at info@cqaf.com and we'll happily refund your tickets.
We hope you enjoy the festival. We will review these conditions of entry if COVID-19 guidelines are updated prior to the event.
* This applies to The Black Box, Oh Yeah Music Centre, The Sunflower, Deer's Head Music Hall, The American Bar, Ulster Sports Club, 1st Presbyterian Church, The Dark Horse