John Blek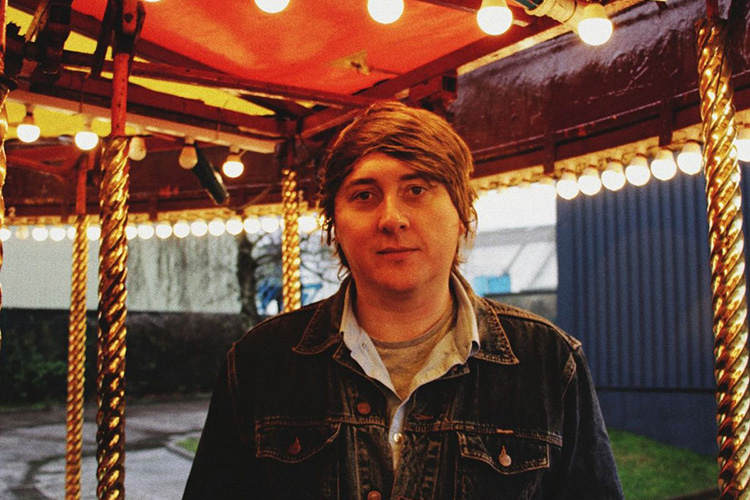 John Blek
The American Bar
Friday 10th September, 8.00pm
£15.00
Buy Tickets
John Blek is much loved for his enthralling live shows full of humour, pathos and his impassioned musical delivery. A master storyteller and a stunning fingerstyle guitar player,
Although only 34 he has a catalogue of music that would represent a life's work for many musicians. He began his solo career in 2014, and over the last seven years has created a reputation as a singer songwriter who is sure to leave a legacy of timeless music that will speak to generations.
At his heart he is a storyteller, influenced by experience and the natural world around him, with tones of compassion and sometimes sorrow, with a voice that sounds purposefully introspective and intimate – a voice that compels you to listen. With often haunting layers of music and lyrics he creates an incredibly atmospheric and inspirational arrangement that lingers with you long after you hear it.
While Blek is a solo artist he regularly collaborates, and indeed will write new music with collaborators in mind. As a result, it never feels like another artist is merely gate crashing his music instead it works as a beautiful harmonious meeting of artists who understand each other.
Recent collaborations include Kris Drever and Kit Downes who both join John on his album On Ether & Air, Joan Shelley who embodies Laura, one of the characters in Blek's duet The Body, and  fellow Corkonian Mick Flannery who duets with him on Revived a single from the 2020 album The Embers.
"A lovely sounding thing" – Roddy Hart, BBC
"A force of nature" – The Irish Times
"A master of subtlety in realms of folk-informed pop." – The Thin Air
'His talent is shining brighter with every album.' – John Creedon, RTÉ
Doors 7.30pm | Unreserved Seating
Covid protocol – CQAF small venues*
CQAF is committed to facilitating the return of live entertainment and the gradual reopening of events. We are making every effort to provide a safe environment for our audiences, artists, volunteers and staff.
Current conditions of entry are:
·Temperature check on arrival at the venue.
·Please wear a mask while queuing for indoor events and if you have to leave your seat to move around the venue. No masks necessary when seated.
·Visitors to the venues will be allocated seats as per their booking. (Please email us if there's someone you'd like to sit with.
·1m physical distancing in line with government guideline.
·Please do not come to the event if you're displaying any of the symptoms of Covid 19. Email us at info@cqaf.com and we'll happily refund your tickets.
We hope you enjoy the festival. We will review these conditions of entry if COVID-19 guidelines are updated prior to the event.
* This applies to The Black Box, Oh Yeah Music Centre, The Sunflower, Deer's Head Music Hall, The American Bar, Ulster Sports Club, 1st Presbyterian Church, The Dark Horse