Michael Gray: Bob Dylan's Greatest Rejected Album Tracks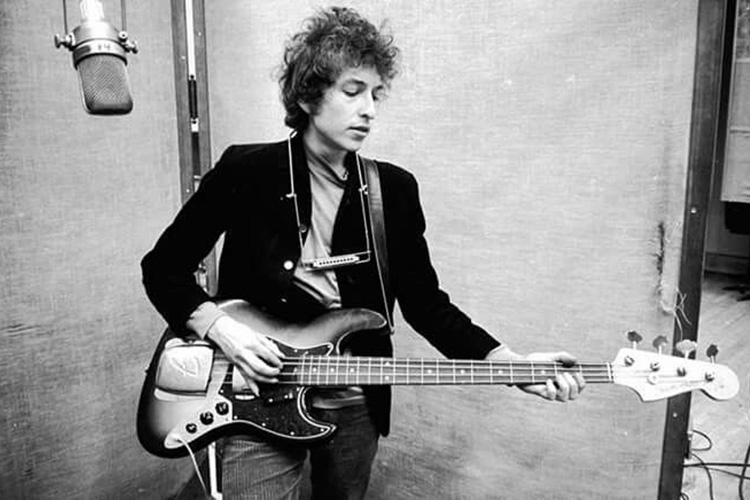 Michael Gray: Bob Dylan's Greatest Rejected Album Tracks
The Dark Horse
Thursday 9th September, 8.00pm
£8.00 
Sold Out
We're delighted to bring back the pioneer of Dylan Studies, Michael Gray, author of Song & Dance Man III: The Art Of Bob Dylan and The Bob Dylan Encyclopedia.
This time he'll be discussing, and playing, his choice of the greatest tracks Dylan ever left off his own albums  –  not outtake versions of album tracks, but songs Bob recorded at the sessions and then rejected altogether… and yet are major works.
His books may be immense but there's nothing dry about Michael's talks, and he has been in demand on North American college campuses and in the UK & Ireland at arts theatres, arts centres and festivals.
Michael Gray has appeared at the Rock & Roll Hall of Fame in Ohio, the University of Texas at Austin, was a keynote speaker at Dylan Conferences at the universities of Vienna, Bristol, Cardiff, Munich and Southern Denmark. He has spoken at the Einstein Forum in Potsdam, the University of Oslo, York Festival of Ideas, three times at Goldsmiths College London, and arts festivals from Bath to the Shetlands.
Michael Gray's events are always lively, spontaneous and acute, and offer a thoroughly entertaining, fresh account of Dylan's achievement.
Doors 7.30pm | Unreserved Seating
Covid protocol – CQAF small venues*
CQAF is committed to facilitating the return of live entertainment and the gradual reopening of events. We are making every effort to provide a safe environment for our audiences, artists, volunteers and staff.
Current conditions of entry are:
·Temperature check on arrival at the venue.
·Please wear a mask while queuing for indoor events and if you have to leave your seat to move around the venue. No masks necessary when seated.
·Visitors to the venues will be allocated seats as per their booking. (Please email us if there's someone you'd like to sit with.
·1m physical distancing in line with government guideline.
·Please do not come to the event if you're displaying any of the symptoms of Covid 19. Email us at info@cqaf.com and we'll happily refund your tickets.
We hope you enjoy the festival. We will review these conditions of entry if COVID-19 guidelines are updated prior to the event.
* This applies to The Black Box, Oh Yeah Music Centre, The Sunflower, Deer's Head Music Hall, The American Bar, Ulster Sports Club, 1st Presbyterian Church, The Dark Horse