Niamh Murray – SOLD OUT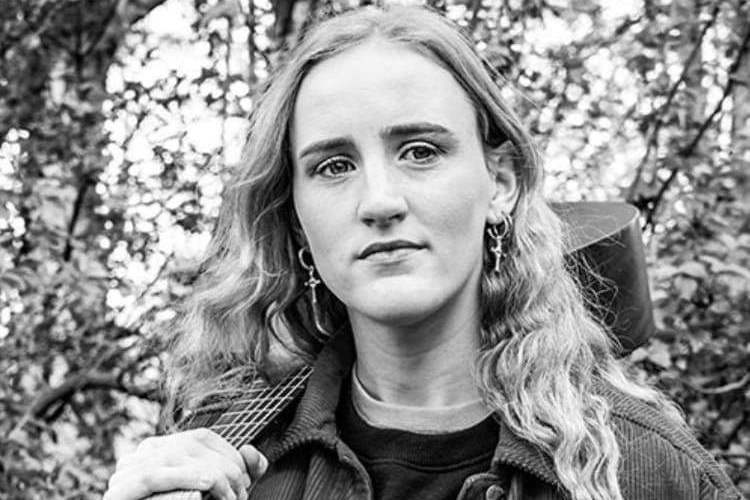 Niamh Murray – SOLD OUT
Oh Yeah Music Centre
Thursday 9th September, 8.00pm 
£8.00 
Sold Out
Niamh Murray is a singer-songwriter from Lurgan, who has been writing songs since she was thirteen, but has only now begun to pursue her dream of performing her own music.
Classically trained, and having studied music, recently graduating with a 1st in her BMus degree, her background of classical and choral music has taught her so much about using her voice and emotionally connecting with her songs.
This, in combination with impressive guitar skills, has helped her create a unique sound in her song production. She has made several videos of her own songs with the highly regarded 'Houseband' and is working closely with a team at Magysfarm Collective including Dana Masters, Jude Johnstone (Nashville) and producers Peter Doherty and Rocky O'Reilly.
Having recently performed at the virtual Women's Work Festival 2021, Niamh is embarking on a series of post-lockdown live gigs with an exceptional new band. Her debut single, Miss Your Smile is about to be released and is creating a considerable buzz in the industry.
Band: Liam Bradley: drums, John Hodge: bass, Peter Doherty: guitar, John McCullough: keys, Cara Quinn: backing vocals, Lara 'O'Donnell: backing vocals.
Doors 7.30pm | Unreserved Seating
Covid protocol – CQAF small venues*
CQAF is committed to facilitating the return of live entertainment and the gradual reopening of events. We are making every effort to provide a safe environment for our audiences, artists, volunteers and staff.
Current conditions of entry are:
·Temperature check on arrival at the venue.
·Please wear a mask while queuing for indoor events and if you have to leave your seat to move around the venue. No masks necessary when seated.
·Visitors to the venues will be allocated seats as per their booking. (Please email us if there's someone you'd like to sit with.
·1m physical distancing in line with government guideline.
·Please do not come to the event if you're displaying any of the symptoms of Covid 19. Email us at info@cqaf.com and we'll happily refund your tickets.
We hope you enjoy the festival. We will review these conditions of entry if COVID-19 guidelines are updated prior to the event.
* This applies to The Black Box, Oh Yeah Music Centre, The Sunflower, Deer's Head Music Hall, The American Bar, Ulster Sports Club, 1st Presbyterian Church, The Dark Horse