Paul Currie – 'Teet'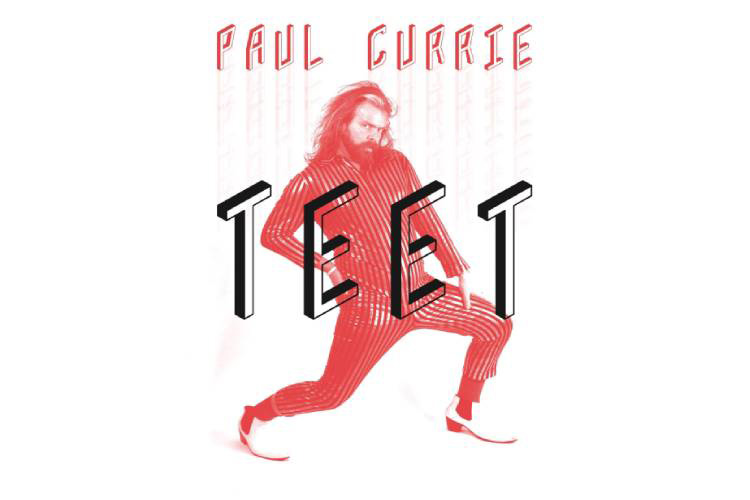 Paul Currie – 'Teet'
The Deer's Head Music Hall
Thursday 9 September, 8.00pm
£8.00 
Sold Out
TEET is award winning comedian and writer Paul Currie's 7th hour long stand-up solo show.
Come, immerse yourself into the steamy hot waters of TEET as Paul Currie dissolves, froths and fizzes all around you like a cleansing laugh'ender bath bomb.
'TEET will scratch and burrow into the cotton cuticles of human empathy and attempt to expose how we are all still suckling and biting on the teet of Mother Nature. We are by no means "developed" or "civilised". Teet can only ever be an absurdist show because humanity itself is the one truly moronic animal on this planet. So it's time we woke up and punched a hole through the shit blanket of mediocrity that we have all personally hand stitched and draped over ourselves.' – Paul Currie
So just come and leave all your preconceptions of stand-up comedy at the door. For fans of Andy Kaufman, Samuel Beckett and The Muppet Show.
"He's fast developing a cult following. Everything Currie does has the spirit of Vic & Bob, The Young Ones and everything surreal that's come before or since" ★★★★  EdFest magazine
"Paul Currie is a disturbingly brilliant comic." ★★★★★Broadway Baby
"I wish I'd seen him sooner. I'll be back to see him every year. My favourite comedy show of the Fringe this year." STEWART LEE
"Currie is easily the King of the Fringe." ★★★★★Voice Magazine
Doors 7.30pm | Unreserved Seating
Covid protocol – CQAF small venues*
CQAF is committed to facilitating the return of live entertainment and the gradual reopening of events. We are making every effort to provide a safe environment for our audiences, artists, volunteers and staff.
Current conditions of entry are:
·Temperature check on arrival at the venue.
·Please wear a mask while queuing for indoor events and if you have to leave your seat to move around the venue. No masks necessary when seated.
·Visitors to the venues will be allocated seats as per their booking. (Please email us if there's someone you'd like to sit with.
·1m physical distancing in line with government guideline.
·Please do not come to the event if you're displaying any of the symptoms of Covid 19. Email us at info@cqaf.com and we'll happily refund your tickets.
We hope you enjoy the festival. We will review these conditions of entry if COVID-19 guidelines are updated prior to the event.
* This applies to The Black Box, Oh Yeah Music Centre, The Sunflower, Deer's Head Music Hall, The American Bar, Ulster Sports Club, 1st Presbyterian Church, The Dark Horse