Fergus Byrne – 'Coming out for air'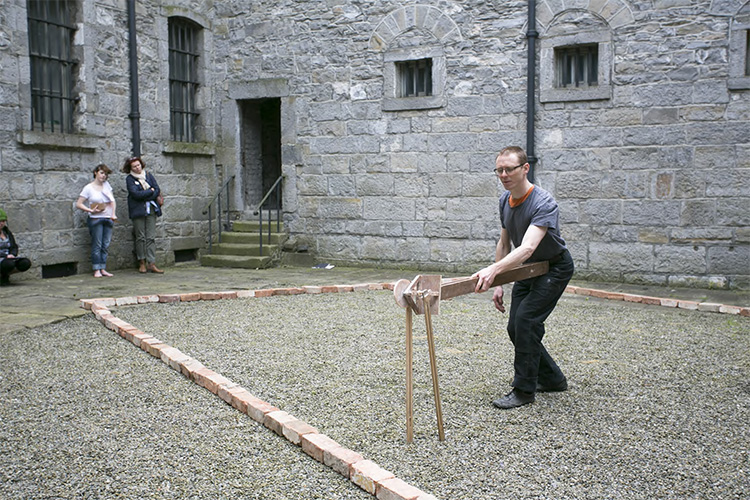 Fergus Byrne, in 'Coming out for air' will make a performance incorporating psycho-geography and bodily-centered elements of explorations, within Cathedral Quarter. 
'Coming out for air' is an open invitation to look for the poetic and alternative ways of looking at our way of inhabiting the city.
Psychogeography is a term that has stemmed from a time when artists were seen as Flaneurs (wanderers mainly in Paris), for their attempts to 're-conquest' the public space in early capitalistic societies via the subversion of its purpose-based movements.
Psychogeography was defined in 1955 by Guy Debord and has its historical roots in post WWII France. Guy Debord described it as
"the study of the precise laws and specific effects of the geographical environment, consciously organized or not, on the emotions and behavior of individuals."
This is a free un-ticketed event, walk ins welcome.
Covid protocol 
CQAF is committed to facilitating the return of live entertainment and the gradual reopening of events. We are making every effort to provide a safe environment for our audiences, artists, volunteers and staff.
Current conditions of entry are:
·Please wear a mask while queuing for indoor events.
·1m physical distancing in line with government guideline.
·Please do not come to the event if you're displaying any of the symptoms of Covid 19.
We hope you enjoy the festival. We will review these conditions of entry if COVID-19 guidelines are updated prior to the event.