John Murry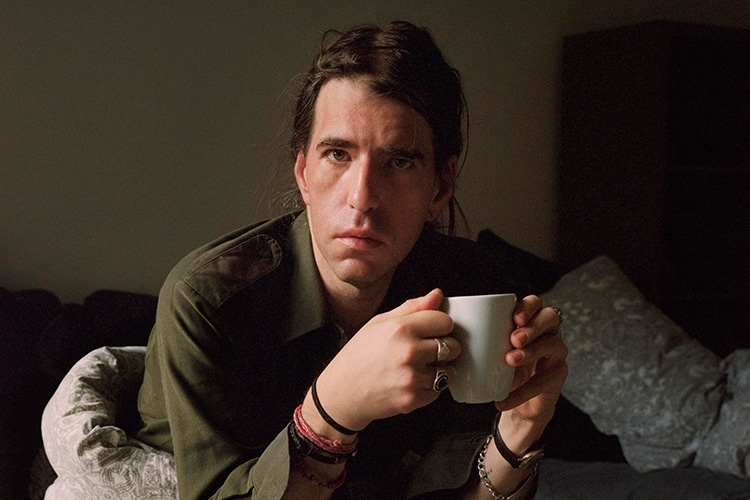 John Murry
Ulster Sports Club
Thursday 9 September, 8.00pm
£12.00
Buy Tickets
John Murry's third album is starlit and wondrous, like being wrapped in the softest black velvet. It's an album of startling imagery and insinuating melodies, unsparing intimacy and twisted beauty.
Murry's previous two albums had been responses to specific traumas: the centrepiece of his debut,The Graceless Age– the astonishing Little Colored Balloons– told of his near death from a heroin overdose; its follow-up, A Short of History of Decay, was recorded in the wake of Murry's marriage failing.The Stars Are God's Bullet Holes, coming six years after Murry left the US for Ireland, is the result of a period of stability, though in Murry's case it's all relative.
The result is a record that shares its predecessors' lyrical ingenuity, but this time the sadness is shot through with humour, albeit a spectacularly black humour. Recorded at Rockfield Studio near Monmouth in Wales with producerJohn Parish(PJ Harvey, Eels, Aldous Harding, This Is the Kit).
The Stars Are God's Bullet Holes is an album to dive deep into and submerge yourself in, and to emerge from aware that this world is a remarkable place, and thatJohn Murry is a remarkable artist.The Stars Are God's Bullet Holes was released June 26 on Submarine Cat Records.
Doors 7.30PM | Unreserved Limited Seating 
Covid protocol – CQAF small venues*
CQAF is committed to facilitating the return of live entertainment and the gradual reopening of events. We are making every effort to provide a safe environment for our audiences, artists, volunteers and staff.
Current conditions of entry are:
·Temperature check on arrival at the venue.
·Please wear a mask while queuing for indoor events and if you have to leave your seat to move around the venue. No masks necessary when seated.
·Visitors to the venues will be allocated seats as per their booking. (Please email us if there's someone you'd like to sit with.
·1m physical distancing in line with government guideline.
·Please do not come to the event if you're displaying any of the symptoms of Covid 19. Email us at info@cqaf.com and we'll happily refund your tickets.
We hope you enjoy the festival. We will review these conditions of entry if COVID-19 guidelines are updated prior to the event.
* This applies to The Black Box, Oh Yeah Music Centre, The Sunflower, Deer's Head Music Hall, The American Bar, Ulster Sports Club, 1st Presbyterian Church, The Dark Horse