Don Letts – There and Black Again Book Event + DJ Set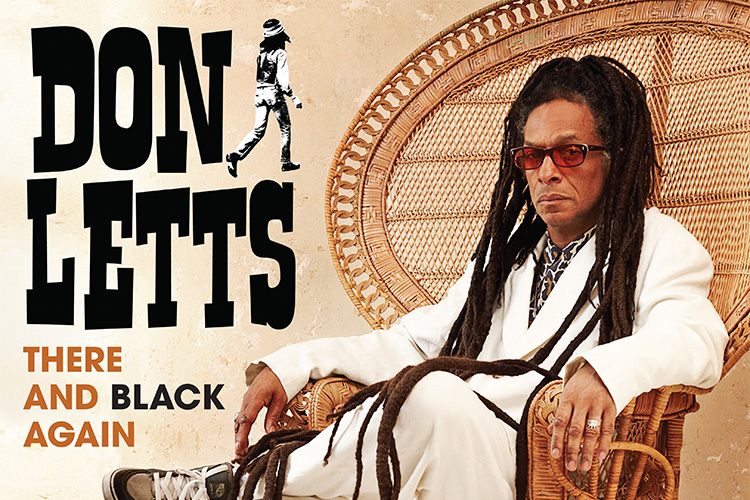 Don Letts – There and Black Again Book Event + DJ Set
The Black Box
Thursday 2 September, 7.30pm
£10.00
Sold Out
Filmmaker, musician, DJ, broadcaster, social commentator, husband and father – Don Letts has always defied conformity. A British-born son of Windrush parents, he seamlessly pivoted between London's punk and reggae scenes earning his reputation as the 'Rebel Dread'.
​In There and Black Again, Don looks back on his exceptional life, which has seen him befriend Bob Marley after sneaking into his hotel, join The Clash's White Riot tour as manager of The Slits, become one of the UK's most highly regarded video directors just as the MTV boom hit, win awards and plaudits as a movie director, win a Grammy for documentary work, tour the world as a rock star in Big Audio Dynamite and then a live DJ, before becoming a renowned BBC radio DJ and educator on all things cultural.​
Told in part as scenes from a movie shot on location in London, Kingston, New York City, Los Angeles, Windhoek, Salt Lake City and Goldeneye, There and Black Again co-stars a cast of hundreds, including Joe Strummer, John Lydon, Bob Marley, Chrissie Hynde, Chris Blackwell, Paul McCartney, Nelson Mandela, Keith Richards, Patti Smith, Chuck D., Malcolm McLaren and Vivienne Westwood. ​
With reflections on the Black Lives Matter movement and the highs and lows of personal relationships, this impactful book includes moments of civil unrest, live music, humour and political struggle. There and Black Again is the often unexpected story of a man who has never been afraid to tread his own path.
Covid protocol – CQAF small venues*
CQAF is committed to facilitating the return of live entertainment and the gradual reopening of events. We are making every effort to provide a safe environment for our audiences, artists, volunteers and staff.
Current conditions of entry are:
·Temperature check on arrival at the venue.
·Please wear a mask while queuing for indoor events and if you have to leave your seat to move around the venue. No masks necessary when seated.
·Visitors to the venues will be allocated seats as per their booking. (Please email us if there's someone you'd like to sit with.
·1m physical distancing in line with government guideline.
·Please do not come to the event if you're displaying any of the symptoms of Covid 19. Email us at info@cqaf.com and we'll happily refund your tickets.
We hope you enjoy the festival. We will review these conditions of entry if COVID-19 guidelines are updated prior to the event.
* This applies to The Black Box, Oh Yeah Music Centre, The Sunflower, Deer's Head Music Hall, The American Bar, Ulster Sports Club, 1st Presbyterian Church, The Dark Horse