Without Getting Killed or Caught – Guy Clark film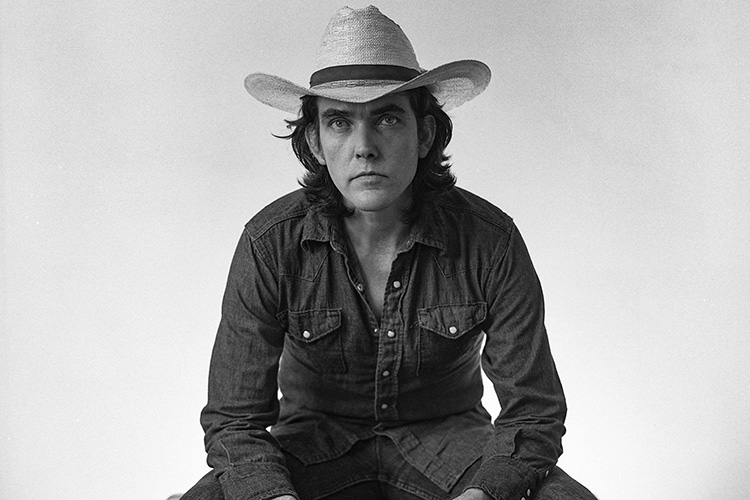 Without Getting Killed or Caught – Guy Clark film
The Black Box (Green Room)
Saturday 11 September, 3.00pm
£8.00 
Sold Out
Followed by short set by Barry Johnston (Illegal Smile)
Without Getting Killed or Caught follows Guy Clark, Susanna Clark, and Townes Van Zandt as they rise from obscurity to reverence: Guy, the Pancho to Van Zandt's Lefty, struggling to establish himself as the Dylan Thomas of American music, while Susanna pens hit songs and paints album covers for top artists, and Townes spirals in self-destruction after writing some of Americana music's most enduring and influential ballads.
Based on the diaries of Susanna Clark and Saviano's 2016 book Without Getting Killed or Caught: The Life and Music of Guy Clark, the film tells the saga from Susanna's point of view, with Academy Award-winner Sissy Spacek voicing Susanna's narration.
Saviano, a longtime figure on the Americana scene as journalist, publicist, artist manager, and Grammy-winning producer, had the complete cooperation of Clark, who sat for interviews on and off camera. Without Getting Killed or Caught (the title comes from Clark's song, L.A. Freeway) also offers poignant reflections from Clark's closest friends and musical allies, most prominently Rodney Crowell, Steve Earle and Vince Gill.
The film, partially funded by a Kickstarter campaign, makes good use of Clark's songs, family photographs and archives, vintage film footage, and radio talk shows on which Clark appeared solo and in tandem with Van Zandt. The real emotional zing, however, comes from Susanna's pained remembrances, culled from her private journals and secret audio diaries, as well as taped conversations that Susanna made of the trio and of the "salon" that regularly gathered around them–all serving as witnesses to this seemingly fated intersection of love, art, and tragedy.
Covid protocol – CQAF small venues*
CQAF is committed to facilitating the return of live entertainment and the gradual reopening of events. We are making every effort to provide a safe environment for our audiences, artists, volunteers and staff.
Current conditions of entry are:
·Temperature check on arrival at the venue.
·Please wear a mask while queuing for indoor events and if you have to leave your seat to move around the venue. No masks necessary when seated.
·Visitors to the venues will be allocated seats as per their booking. (Please email us if there's someone you'd like to sit with.
·1m physical distancing in line with government guideline.
·Please do not come to the event if you're displaying any of the symptoms of Covid 19. Email us at info@cqaf.com and we'll happily refund your tickets.
We hope you enjoy the festival. We will review these conditions of entry if COVID-19 guidelines are updated prior to the event.
* This applies to The Black Box, Oh Yeah Music Centre, The Sunflower, Deer's Head Music Hall, The American Bar, Ulster Sports Club, 1st Presbyterian Church, The Dark Horse