Ciaran Lavery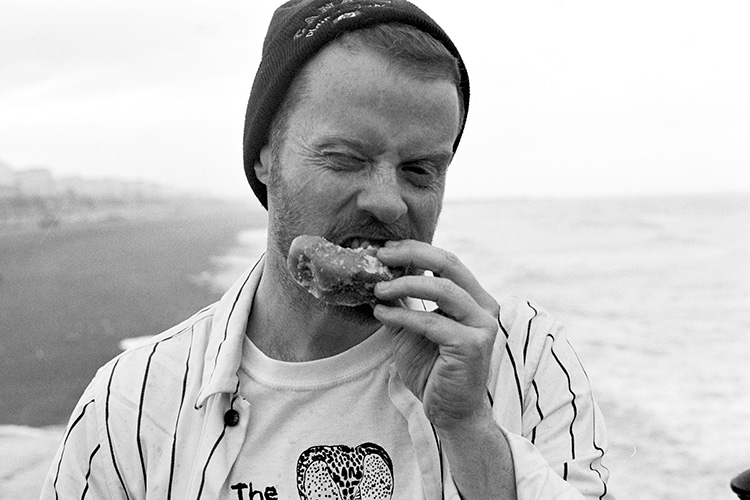 Ciaran Lavery
The Black Box
Wednesday 8th September, 8.00pm
£10.00 
Buy Tickets
Ciaran Lavery's Plz Stay, bb was born out of a period of personal and professional turmoil. Ciaran was nearing the end of delivering his last album, 2018's Sweet Decay, and it had been a difficult process. It was then that he started to write again, and the beguiling single October, with its dreamy electronica and soft vocals, was the song to kick start his new album.
The title itself, Plz Stay, bb, was a note that Ciaran had written to himself, as a message of self care. But this is not the maudlin album of a sensitive singer-songwriter. Among autobiographical themes, he bravely tackles the competitiveness of the music industry, laying bare his jealousy of other seemingly more successful artists with witty honesty in Oh Fuck, and in the desperation of the urgent Bella Union, on which the vocal groove and funky bassline add a trip-hop vibe to repeated lyrics "Now I'm hungry again, I've got to get it together". It shimmers with subtle electronica, warm vocals and driving rhythms – and lyrics that tell it just how it is, with plenty of self-motivation thrown in.
Having grown up in Aghagallon in County Antrim, Ciaran wanted to break free from the preconceptions surrounding Irish singer-songwriters. With Plz Stay, bb he pushed himself, while retaining the distinctive warm vocals and finger-picked guitar of his previous releases that have been nominated for and won the Northern Ireland Music Prize (2016's Let Bad In).
Ciaran listened to Thom Yorke's The Eraser, Mitski's Be The Cowboy, Bjork's Debut, and that 90s-defining hip-hop album by the Beastie Boys, Ill Communication – and his music sees a heightened energy, as percussion is brought to the forefront.
Ciaran counts Zane Lowe as a fan, and in 2016 he was one of 30 artists hand-selected by Willie Nelson to play at his Luck ranch in Texas. With well over 120,000,000 plays on Spotify and 30,000 followers, the plaudits keep coming Ciaran's way.
Doors 7.30pm | Unreserved Seating<
Covid protocol – CQAF small venues*
CQAF is committed to facilitating the return of live entertainment and the gradual reopening of events. We are making every effort to provide a safe environment for our audiences, artists, volunteers and staff.
Current conditions of entry are:
·Temperature check on arrival at the venue.
·Please wear a mask while queuing for indoor events and if you have to leave your seat to move around the venue. No masks necessary when seated.
·Visitors to the venues will be allocated seats as per their booking. (Please email us if there's someone you'd like to sit with.
·1m physical distancing in line with government guideline.
·Please do not come to the event if you're displaying any of the symptoms of Covid 19. Email us at info@cqaf.com and we'll happily refund your tickets.
We hope you enjoy the festival. We will review these conditions of entry if COVID-19 guidelines are updated prior to the event.
* This applies to The Black Box, Oh Yeah Music Centre, The Sunflower, Deer's Head Music Hall, The American Bar, Ulster Sports Club, 1st Presbyterian Church, The Dark Horse