Kevin McAleer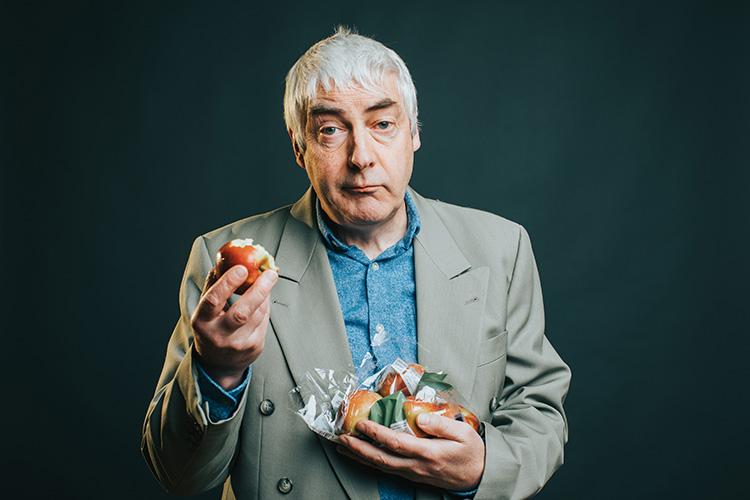 Kevin McAleer
The Black Box
Friday 8 January 2021, 1.00pm
Online event (Free)
Postponed
The worsening COVID-19 situation at present has forced us to postpone Kevin's McAleer's show this Friday.
We feel that it will be infinitely better to experience Kevin's comedy live – when it is safe for all of us to do so.
We intend to present Kevin's show in September in the Black Box and details will be released shortly.
Sincere apologies for any inconvenience.
In times of great crisis, it has been prophesied that a spiritual leader will emerge from the West to guide the people through the valley of fear and confusion to the promised land.
Could that leader be dwelling amongst us in the form of guru Kevin McAleer, Tyrone's answer to the Dalai Lama, inventor of Karma Chameleon Yoga, and founder of the University of Yourself™ in Strabane in 1971? Probably not.
'Funnier than ever.' Irish Independent
'I'm Kevin McAleer, as the name suggests.' Kevin McAleer
Doors 12.45pm | Socially distanced, seated show