Bell X1 – Acoustic with Dowry Strings – Rescheduled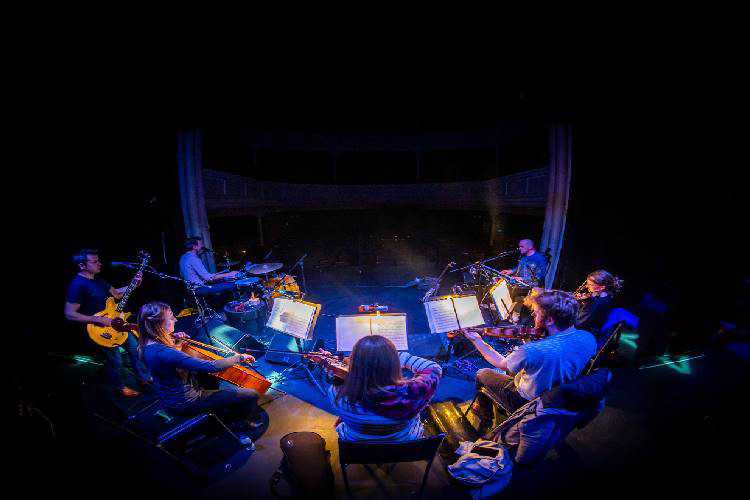 Bell X1 – Acoustic with Dowry Strings – Rescheduled
St Anne's Cathedral
Saturday 11 September, 8.00pm
£20.00
Postponed
This show has been rescheduled to Monday 2 May, 8.00pm. More info.
A rescheduled show but it will be worth the wait – Bell X1 live is always a magical experience. The band are constantly evolving and changing things up for themselves and their fans.  Collaborating with Dowry Strings has resulted in an incredible and quite moving live experience.
This long awaited show for CQAF will debut new material along with a lot of the favourites spanning over the last 20 years.
"It's been a joy to work with Éna and the strings on some more songs from the catalogue, and also some brand new tunes that we're itching to play live" says Paul.
Bell X1 are Paul Noonan, Dave Geraghty & Dominic Philips.
Dowry Strings specialise in cross-timbral & cross-genre collaborations. The ensemble is run by Éna Brennan (Dowry) and includes musicians Gareth Quinn Redmond, Nozomi Cohen and Yseult Cooper Stockdale.
✮✮✮✮  'Another marvelous piece of work from a band that continues to gently, respectfully startle.'  – IRISH TIMES
 Doors 7.45pm | Unreserved Seating
Covid protocol – CQAF small venues*
CQAF is committed to facilitating the return of live entertainment and the gradual reopening of events. We are making every effort to provide a safe environment for our audiences, artists, volunteers and staff.
Current conditions of entry are:
·Temperature check on arrival at the venue.
·Please wear a mask while queuing for indoor events and if you have to leave your seat to move around the venue. No masks necessary when seated.
·Visitors to the venues will be allocated seats as per their booking. (Please email us if there's someone you'd like to sit with.
·1m physical distancing in line with government guideline.
·Please do not come to the event if you're displaying any of the symptoms of Covid 19. Email us at info@cqaf.com and we'll happily refund your tickets.
We hope you enjoy the festival. We will review these conditions of entry if COVID-19 guidelines are updated prior to the event.
* This applies to The Black Box, Oh Yeah Music Centre, The Sunflower, Deer's Head Music Hall, The American Bar, Ulster Sports Club, 1st Presbyterian Church, The Dark Horse