Reevah – Artist in Residence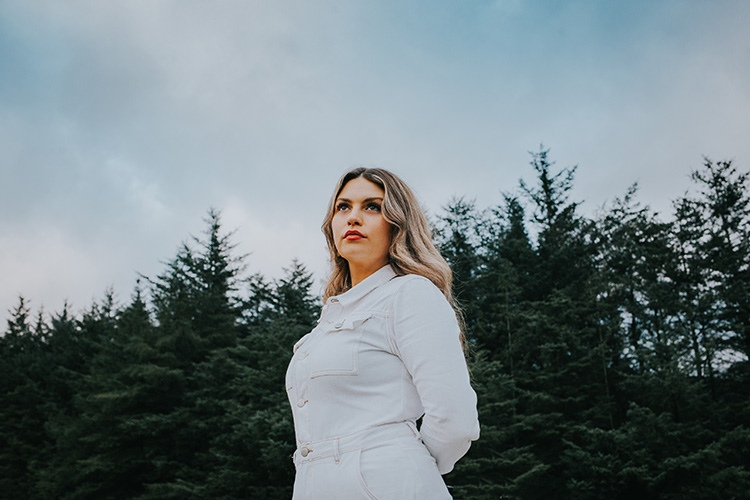 CQAF is proud to announce Reevah as this year's Artist in Residence. Reevah will be supporting a number of artists across the festival and her own headline show which will be announced in June. 
Derry based Indie-pop artist Reevah grew up surrounded by music and art her mother is an artist and her father is a musician. Her latest single, You Said, Tell Mewas released in April 2020 along with her highly anticipated E.P A Different Light.
Both releases garnered substantial backing from key influencers at BBC Introducing, RTE Radio 1, RTE 2FM, BBC Radio Ulster and more. You Said, Tell Me also received significant support from Spotify tastemakers featuring in New Music Friday and several other Spotify editorial playlists.
In May 2020 it was announced that Reevah was longlisted for the Glastonbury Emerging Talent competition out of 1000's of entries across the UK. Reevah's striking vocal and unique presence as a performer also earned her a slot at Ireland Music Week 2020 which celebrates Ireland's most exciting new talents.
Reevah's music is supported by Help Musicians UK, Arts Council Northern Ireland and the PRS Women Make Music Fund marking her assuredly as not only an artist to watch but as an act in high demand.
Reevah's music is immersive and reflective allowing the listener a chance to escape the speed of life. But it's her voice, pure, understated and fearless, that stays in the heart and the mind long after the music is over.
'One of the best talents emerging up North' – Hot Press Magazine
"A great band from Derry/Londonderry that's emerged in the last few years called Reevah, primarily the work of Aoife Boyle. They have an EP out this year called 'A Different Light' and it's fantastic."- Gary Lightbody Snow Patrol
'New Light on Reevah as Derry star releases new E.P' – Northern Ireland – Sunday World
'Rising Star Reevah first to the punch with a musical one-two'– Sunday Life
'Reevah E.P trips Light fantastic'– Daily Mirror Northern Ireland
'Reevah manages to stand out from the scene of talented young songwriters.' – The Daily Mirror
Reevah's full festival schedule to be announced.